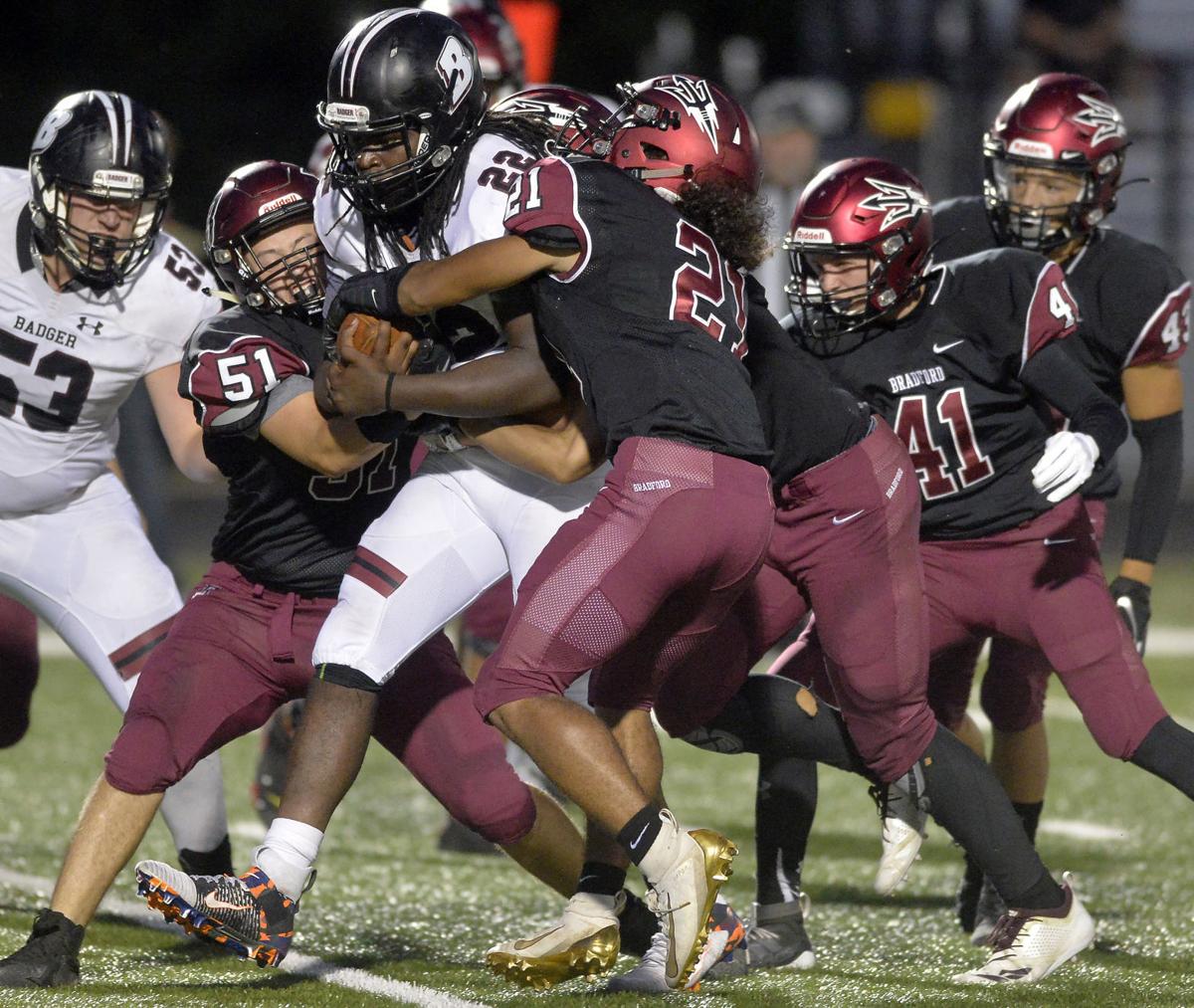 Racine Case (2-4, 1-3 SEC) at Bradford (1-5, 1-3 SEC)
Where: Bradford Stadium (3700 Washington Rd.)
Series note: The Red Devils have won four straight, with each of those matchups coming in Week 9. Bradford's victories over Case the last three seasons essentially sealed a postseason berth for the Red Devils each time. … In last year's 19-7 victory at Bradford, the Red Devils held the Eagles to 100 total yards. … Case last defeated Bradford, 32-28, on the road in Week 5 of the 2014 season.
Player to watch: Bradford senior cornerback Sayge Terrell (5-9, 165 pounds) is one of the top defensive backs in the area and could make a big impact against a Case team that's averaging about 100 passing yards per game. 
Key stat: Once again, it all comes down to offense for the Red Devils. Bradford is averaging a paltry 8.2 points per game and has yet to score more than 14 points in a single contest. The Red Devils have been shutout twice, including last week's 37-0 loss at Franklin. … Since a 51-0 defeat at Franklin in Week 3, the Eagles have allowed just 41 points over their last three games. That includes a 21-0 shutout at Racine Horlick in Week 5.
FYI: The loser of tonight's game will be eliminated from a shot at an automatic postseason berth and likely from any chance at the postseason altogether. Bradford has made three straight playoff appearances, while Case has not reached the postseason since 1997.