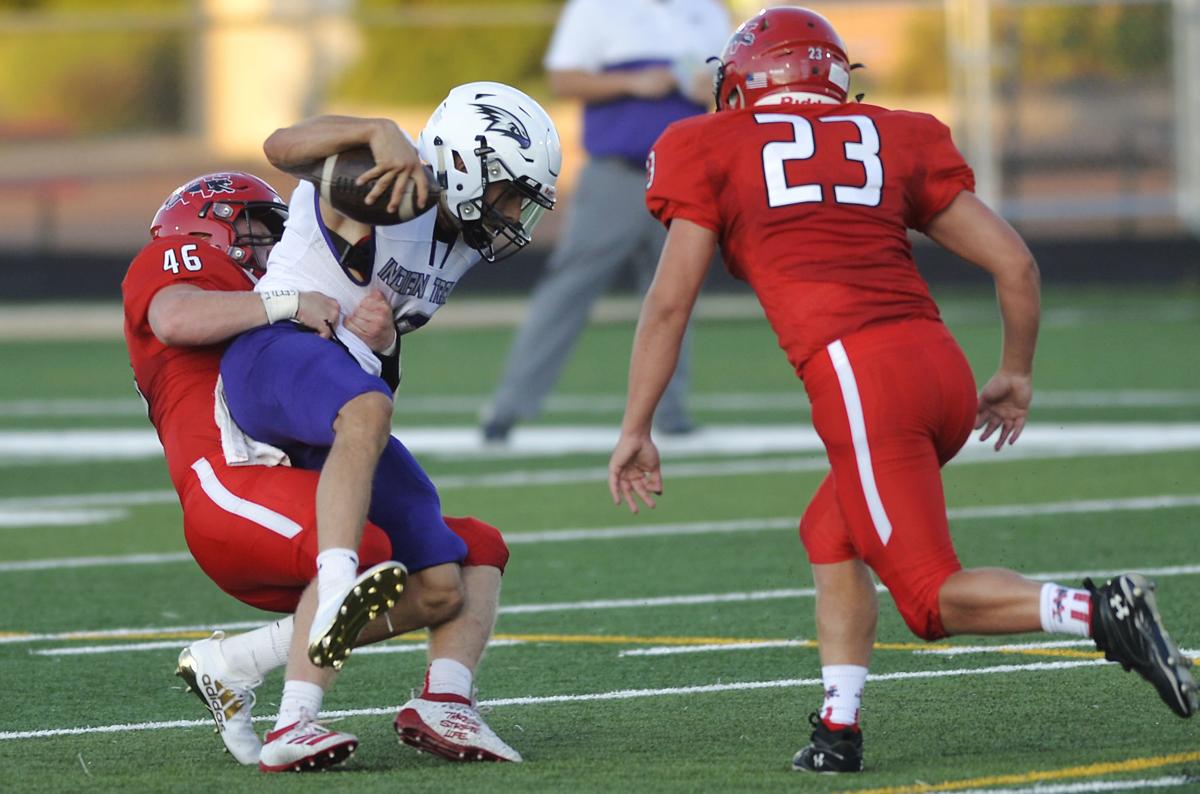 Wilmot (5-1, 3-1 SLC) at Burlington (6-0, 4-0 SLC)
Where: Don Dalton Stadium (400 MCanna Parkway, Burlington)
Series note: Like most SLC rivalries, this one has featured some classic games. The Panthers have won four of the last seven meetings, but two of the Demons' victories came in 2014 via a 42-35 four-overtime win in Week 8 at Wilmot and a 21-20 victory in a WIAA Division-2 first-round playoff game at Burlington. … Last year, however, Wilmot notched a rare blowout in the series, outgaining Burlington 354-163 and forcing five turnovers in a 38-0 Week 8 shutout at Frank Bucci Field.
Player to watch: The Demons are potent on the ground and through the air, so the Panthers need senior defensive lineman Connor Luoma (6-1, 196 pounds) to be on point. … "Connor, along with our entire D-line, will be a key point in slowing down an offense that can hurt you on the ground and through the air," Wilmot coach Keiya Square said. "Connor has been good against the run and pass this year and will need to have another impactful game."
Key stat: This game features a pair of dynamic senior quarterbacks. Burlington's Dalton Damon ranks second the in the SLC with 881 passing yards, while Wilmot's Zack Watson is third with 742. … But both are potent on the ground, too, as Damon has 602 rushing yards and Watson has 541. Damon has combined for 22 TDs rushing and passing, while Watson had combined for 18.
FYI: For any shot at sharing the SLC title, this is a must-win for the Panthers. Wilmot trails Waterford and Burlington by a game, but the Panthers have already played the Wolverines, which was their lone defeat. Burlington hosts Waterford in Week 8. … With a win tonight, Wilmot would secure its 10th straight playoff berth.