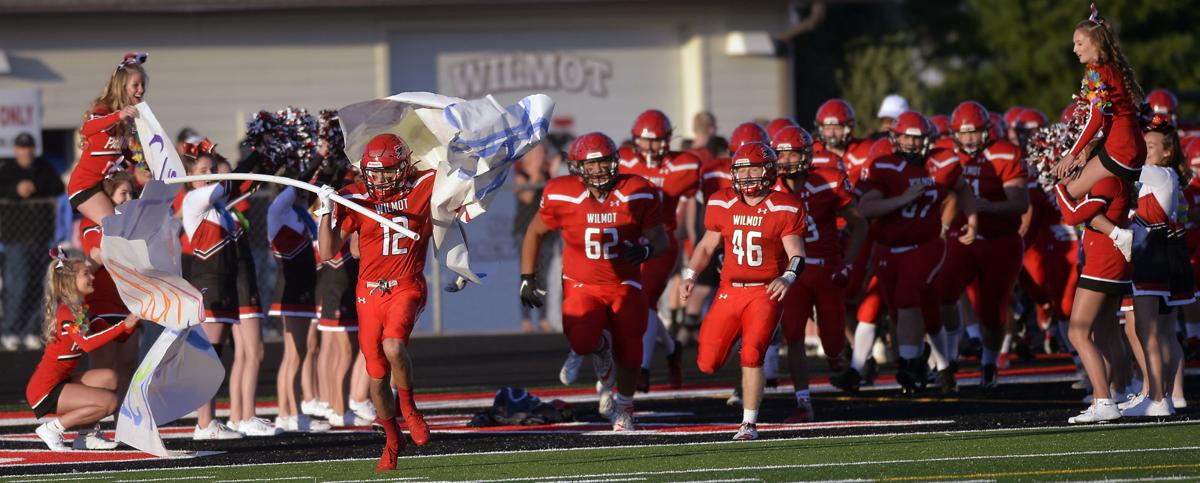 Here are previews of tonight's Week 4 games:
Wilmot (3-0, 1-0 SLC) at Waterford (3-0, 1-0 SLC)
Where: Waterford (100 Field Drive)
Series note: Waterford has won six of the last 10 meetings between these two Southern Lakes Conference heavyweights, including a 24-16 victory a year ago. ... In that matchup, current Waterford senior Tanner Keller rushed 20 times for 121 yards and one TD. ... Former Wilmot quarterback Zach Lamberson threw for 238 yards and two TDs.
Player to watch: Wilmot senior linebacker Cal Jenkins, listed at 5-9, 195 pounds, will be vital to slowing down the Wolverines, coach Keiya Square said. ... "Cal has been a three-year starter for us at linebacker and will play a key role in trying to limit Waterford's ground attack," Square said.
Key stat: Wilmot senior quarterback Zack Watson has accounted for nine of the Panthers' 12 TDs in the first three games. ... Watson has thrown for 375 yards and four TDs and rushed for 314 yards with five scores. ... Wilmot is led by Keller and senior running back Dominic Miller, who have combined for 854 yards rushing and 10 TDs.
FYI: Waterford enters the game ranked ninth in Division-2 in the latest WisSports.net state coaches poll. ... The Wolverines are the defending SLC champions. ... In nine of the past 10 years, the SLC title has been won outright or shared between Wilmot, Waterford and Lake Geneva Badger eight times. ... The Panthers have been outscored, 20-7, in the first quarter, but have outscored their opponents, 42-0, in the second. ... Waterford holds a 73-6 scoring advantage over its opponents in the first half through three games.
Indian Trail (2-1, 1-0 SEC) at Bradford (1-2, 1-0 SEC)
Where: Bradford Stadium (3700 Washington Rd.)
Broadcast: WLIP-AM 1050 and WGTD Live on Facebook
Series note: Since Indian Trail became a varsity program in 2012, the Hawks hold a 4-3 lead over the Red Devils. … In Week 8 at Jaskwhich Stadium last season, Indian Trail notched a 14-0 shutout, holding Bradford to just 111 total yards and picking off two passes. … The series' most memorable game came in Week 6 of 2016, when the Hawks held on for a 41-38 win in a thriller that was the first game ever at Bradford Stadium.
Indian Trail player to watch: Senior Curtiss Tolefree III (6-0, 190 pounds) is listed as a defensive end but is a versatile player who's played tight end, running back and defensive end in his three seasons with the Hawks. ... "He is explosive, disruptive and a great leader as one of our captains," Indian Trail coach Paul Hoffman said.
Bradford player to watch: Bradford has played three predominantly rushing teams so far. The Red Devils' opponents have thrown just 14 passes, a major reason why Bradford hasn't recorded an INT yet. Indian Trail throws much more than any of Bradford's opponents to date, so look for 5-9, 165-pound senior cornerback Sayge Terrell — one of the best in the state — to be around the ball.
Key stats: The Red Devils are averaging just 9.3 points per game, while the Hawks are allowing 23 per game. However, 20 of those points against Indian Trail came in the fourth quarter of a 54-34 Week 2 win over Zion-Benton (Ill.) after the Hawks had the game well in hand. … Other than Week 2, a 42-14 loss to Lake Geneva Badger, Bradford's defense has been stout. The Red Devils allowed just 15 points in a Week 1 loss at Waterford and shutout Racine Horlick, 14-0, on the road in Week 3. Bradford yielded just 106 total yards to the Rebels.
FYI: Indian Trail has both the SEC's leading passer in junior quarterback Argjent Ismaili (596 passing yards) and sophomore running back Xavier McWhorter (315 rushing yards). … One team will get within two wins of automatic postseason eligibility tonight, an important benchmark considering the teams' upcoming schedules. Indian Trail travels to Franklin in Week 5, while Bradford hosts Oak Creek in Week 5 and plays at Franklin in Week 6.
Tremper (1-2, 0-1 SEC) at Racine Case (1-2, 0-1 SEC)
Where: Hammes Field (7345 Washington Ave., Racine)
Series note: The Trojans broke a two-game losing streak to the Eagles with a 17-7 win at Ameche Field in Week 7 last season. … Prior to Case's two-game winning streak, Tremper had won nine straight by an average of 30 points per game. … In last year's meeting, Tremper had 369 total yards to Case's 248.
Player to watch: Tremper's Ryley McCreary has a TD run this season, but the 5-10, 185-pound senior is a key starter at linebacker. … "He plays well in space and in the box," Tremper coach Jared McGranahan said. "He's a high-character kid that makes his teammates better."
Key stat: The second quarter has been rough for Case this season, as the Eagles have been outscored 49-6 in that frame. … Tremper fell behind 21-0 in the first quarter last week at home to Oak Creek and couldn't recover in a 51-7 defeat.
FYI: Both teams are looking to end lengthy postseason droughts. Tremper hasn't made the playoffs since 2010, while Case hasn't been there since 1997.
Delavan-Darien (1-2, 0-1 SLC) at Central (0-3, 0-1 SLC)
Where: Central High School (24617 75th St., Salem)
Series note: Central won last year's meeting, 16-0. ... The Falcons have defeated the Comets the past two seasons after four straight wins by Delavan-Darien. ... Delavan holds a 6-4 edge the past 10 meetings.
Player to watch: Central coach Tyson Menglel is hoping for 6-1, 195-pound junior defensive end/tight end Tommy Francis to have a big week. ... "Delavan has a solid running back, and we are expecting Tommy to have a big game controlling the line of scrimmage and closing up the running game," Mengel said. "They are big up front, and we need his speed to play a major factor in this game on both sides of the ball."
Key stat: Central is led by senior running back Tyme Eppers (109 yards rushing), senior running back Myles Kazumura (76 yards rushing, four TDs) and senior quarterback Gavin Carlson (172 yards passing, TD). ... The Comets' rushing attack is paced by senior running back Ross Gengler (146 yards rushing, two TDs).
FYI: Central has been outscored 103-42 in its three losses to start the season. ... Delavan's lone win came in Week 2 with a 50-0 blowout of Milwaukee North.
Shoreland (1-2, 0-1 Metro Classic) at Burl. Cath. Central (1-2, 0-1 Metro Classic)
Where: Topper Bowl (148 McHenry St., Burlington)
Series note: The teams have split the last two meetings, with the Hilltoppers winning 29-25 in Week 4 last season and the Pacers winning 34-6 in 2017. … Catholic Central had 250 rushing yards on 44 carries in last year's meeting.
Player to watch: Shoreland senior wide receiver/defensive back Noah Olson (5-10, 173 pounds) didn't play football last season and suffered a torn ACL early during basketball season in 2018-19, but he's recovered to play football once again. … "I didn't think he would have any chance of being healthy enough for a fall sport," Shoreland coach Paul Huebner said. "Thankfully, he recovered well and he was cleared to play this fall. He's been gaining confidence every week, and this week is a bit of a homecoming for him as he is a Burlington native. He's a tough kid who has dealt with significant adversity in his life, but I'm proud of the way he has matured in his three-plus years at Shoreland. We're happy to have him on the squad again this year."
Key stat: Both teams are trying to recover from 41-point losses to ranked opponents in last week's conference openers. Shoreland lost, 62-21, to Racine Lutheran, ranked No. 2 in Division-6 in the WisSports.net state coaches poll. Catholic Central lost, 41-0, to defending WIAA Divison-4 state champion Racine St. Catherine's, currently the top-ranked team in Division-4. … Junior wide receiver/defensive back Konnor Hill leads the Pacers in receiving yards (176), TDs (five) and INTs (two).
FYI: Catholic Central has a proud tradition with 16 playoff berths in program history, including back-to-back WIAA Division-7 state titles in 2008 and 2009 under coach Tom Aldrich. But the Hilltoppers are seeking their first postseason appearance since 2015. … The Pacers last made the playoffs in 2016, when they advanced all the way to the Division-5 state semifinals before losing to Spencer/Columbus Catholic.
St. Joseph (3-0, 1-0 Metro Classic) at W.B. Dominican (1-2, 0-1 Metro Classic)
Where: Whitefish Bay High School (1200 E. Fairmount Ave., Milwaukee)
Series note: The last two seasons have featured lopsided scores, with one game going in each team's favor. … Last season, the Knights blanked the Lancers, 39-0, holding St. Joseph to just 26 total yards. … In 2017, the Lancers blanked the Knights, 49-0, holding Dominican to 124 total yards.
Player to watch: St. Joseph has been terrific on the ground with its line and senior running back Jake Gessert, but Dominican packs the box, brings pressure and plays press coverage, so 6-0, 160-pound sophomore quarterback Jacob Ashmus will need protection to throw. Ashmus has had a good first three games as a varsity starter, throwing for 190 yards and four TDs and rushing for 60 yards and four TDs. ... "Jacob has a quiet confidence about him, and I love watching him grow into a leader on this team," St. Joseph coach Matt Rizzo said. "He has taken positive strides with being more of a vocal leader for us, and I think that has helped him take better control of the huddle and our offense. Jacob can throw a nice ball, and he is starting to see the field better as the season goes on. This week will be a big test for throwing the ball for Jacob and our offense. We had limited our throwing over the first few weeks, only because we were able to run the ball so well. Based on what we have seen from Dominican's defense, we plan on being more balanced this week, so we will look for Jacob to throw the ball around a bit more throughout the game."
Key stat: Gessert is second in the conference with 409 rushing yards and already has 11 total TDs. His nine rushing TDs are tied for fourth in the state, according to WisSports.net. … Dominican has passed for 857 yards but has only rushed for 78 in three games.
FYI: The Lancers broke into the WisSports.net state rankings this week, checking in at No. 8 in Division-6. … St. Joseph has started 3-0 for the first time since 2012. The last time the Lancers started 4-0 was in 2003, when they moved all the way to 12-0 before losing to Poynette in a WIAA Division-5 state semifinal. … Dominican made the Division-5 playoffs last season, just the second postseason berth in program history. The other came in 2016.
University School (2-1, 1-0 Midwest Classic) at Christian Life (2-1, 0-0 Midwest Classic)
Where: Jaskwhich Stadium (6800 60th St.)
Series note: The Wildcats have won all three meetings, each coming from 2013-15 during the Eagles' first stint as a varsity program. The last meeting resulted in a 16-6 victory for University School in Week 6 of 2015.
Player to watch: Christian Life junior running back Logan Houston (5-8, 145 pounds) has both of the Eagles' receiving TDs this season.
Key stat: This game will feature the top two rushers in the Midwest Classic Conference, as Christian Life senior Jacob Shaffer ranks No. 1 with 464 rushing yards while University School junior C.J. Boyd is No. 2 with 316. … The Eagles were outgained just 182-119 in last week's 42-0 non-conference loss at Randolph but threw four INTs. Randolph had two INT returns for TDs and also returned a kickoff for a TD.
FYI: This is both the first varsity conference game and home game for CLS since Week 8 of the 2015 season, a 44-20 victory over HOPE Christian. … University School has reached the postseason six years in a row and seven of the last eight.
SIMMONS BLOCK PARTY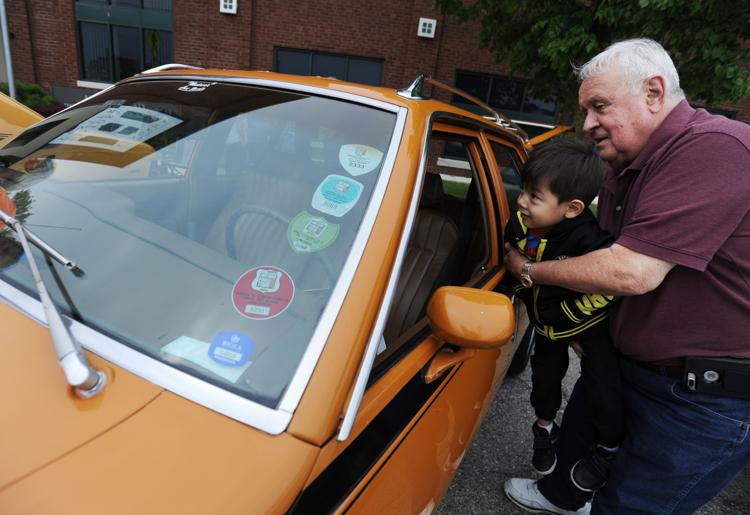 Harris and Hudson with Matt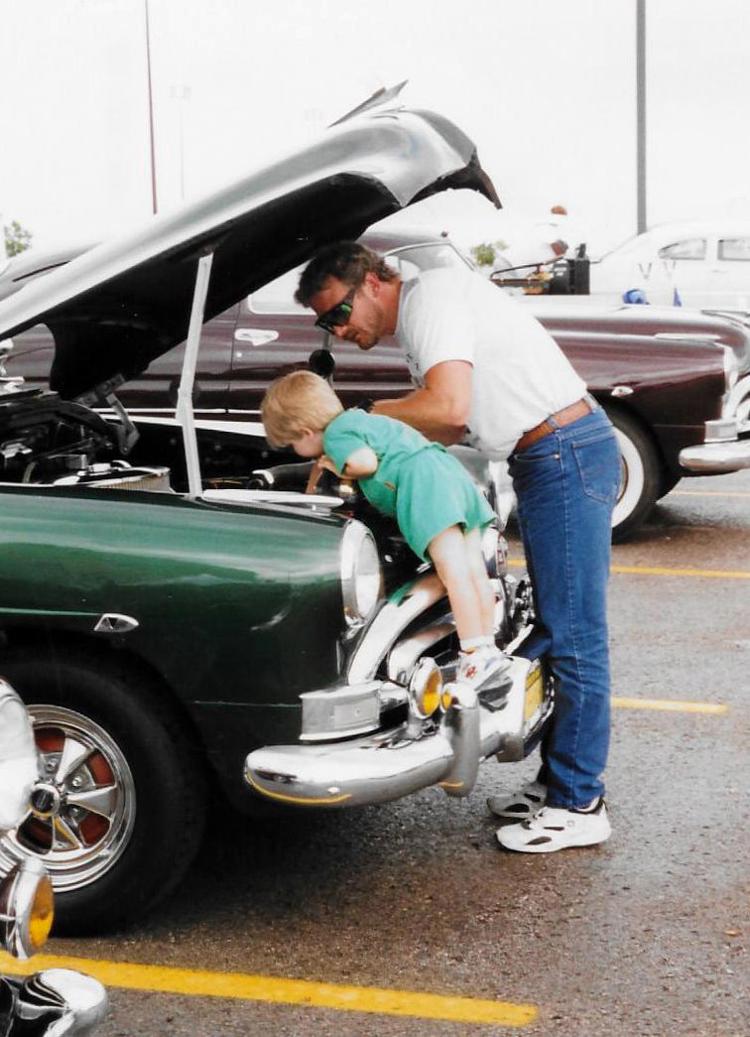 CAR SHOW BAKER PARK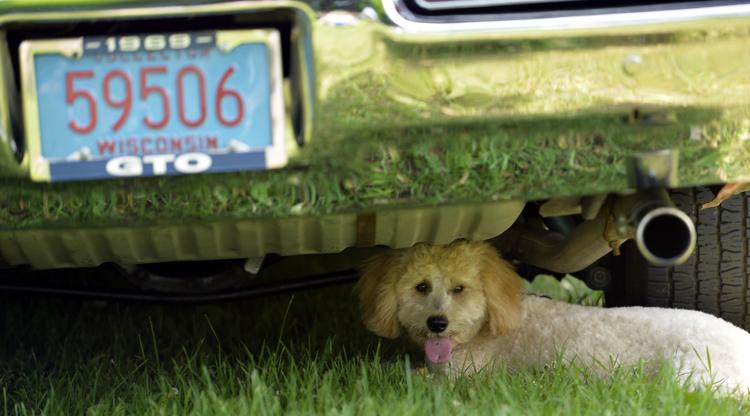 CAR SHOW BAKER PARK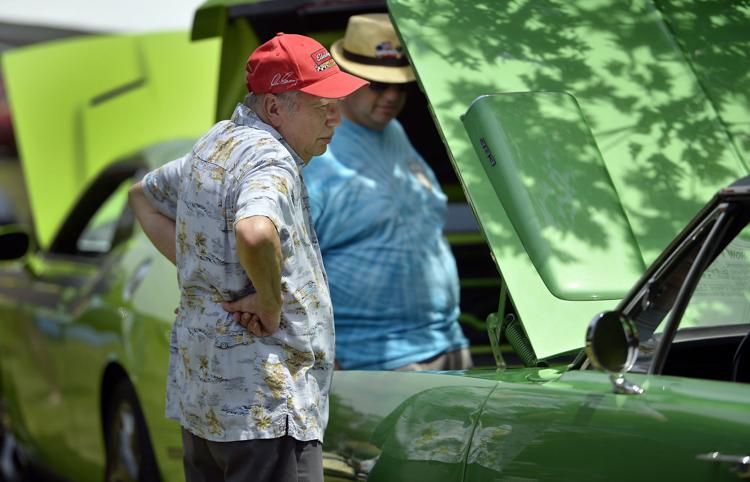 CAR SHOW BAKER PARK
CAR SHOW BAKER PARK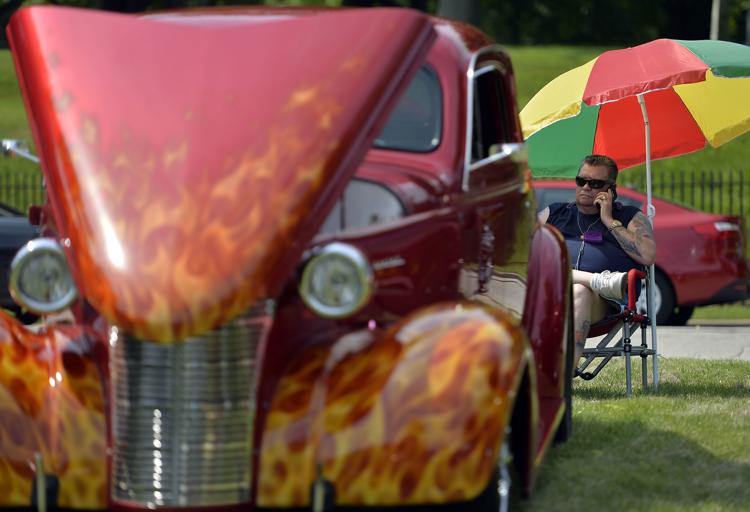 CAR SHOW BAKER PARK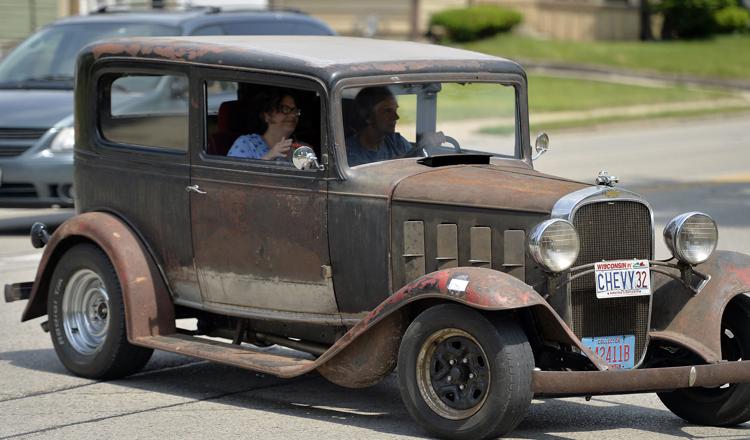 CAR SHOW BAKER PARK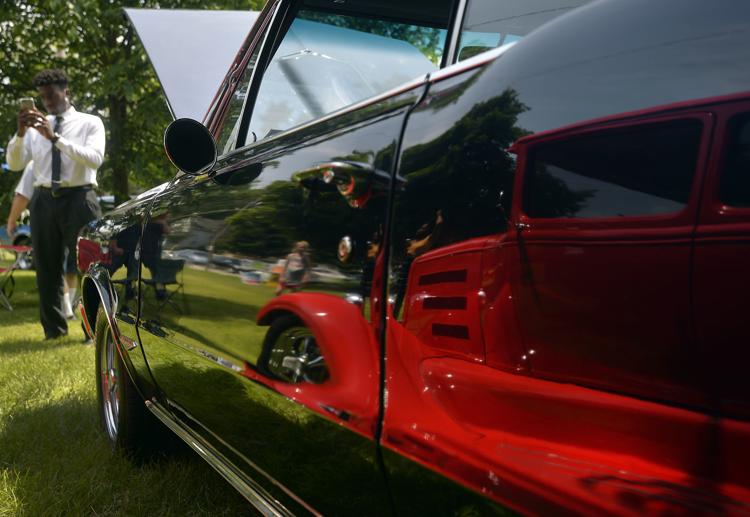 CAR SHOW BAKER PARK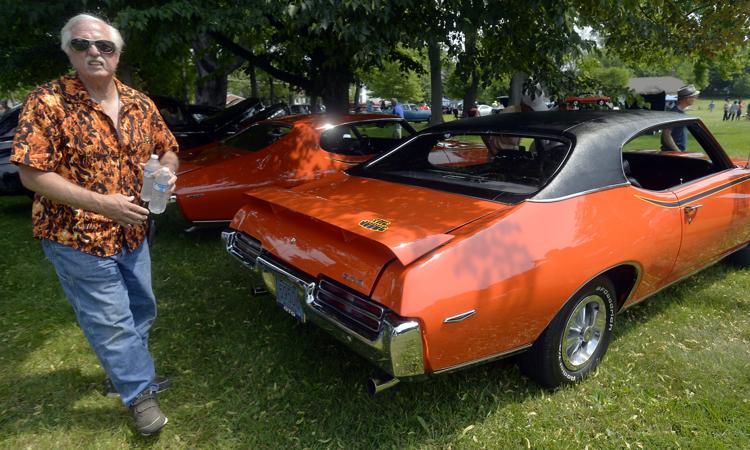 CAR SHOW BAKER PARK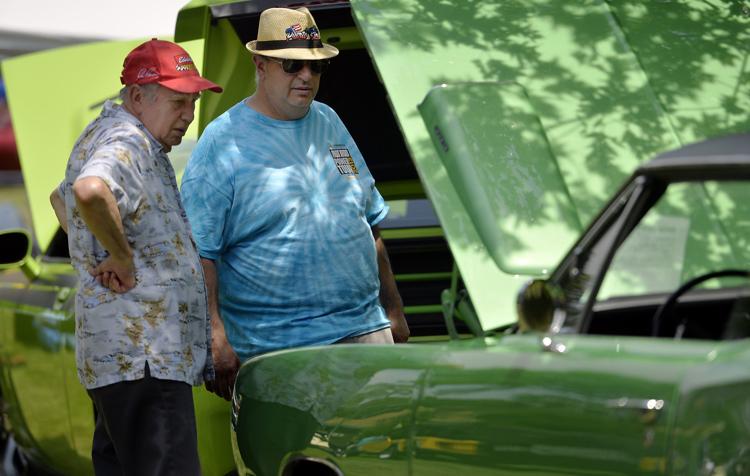 CAR SHOW BAKER PARK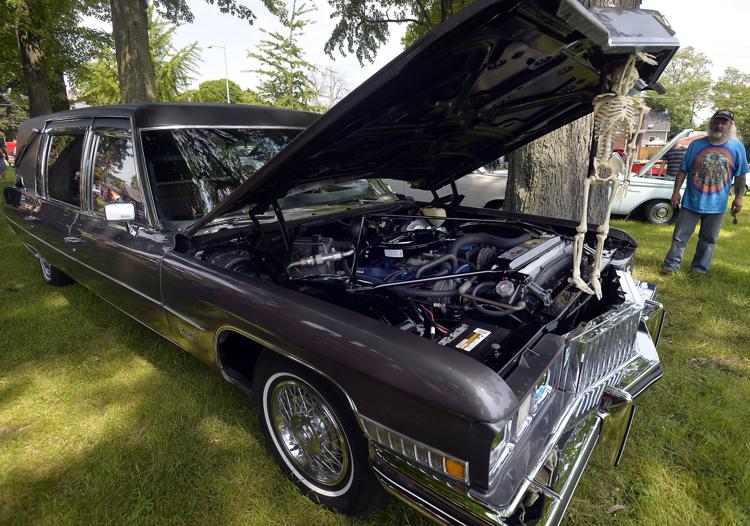 WOUNDED WARRIOR CAR SHOW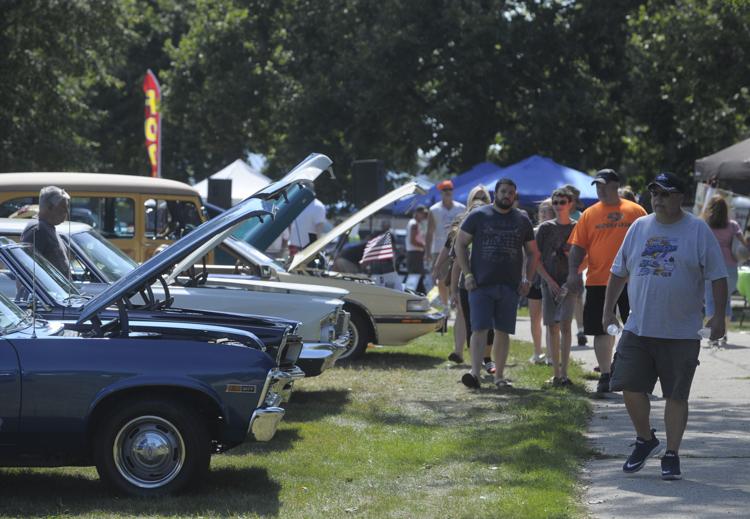 CAR SHOW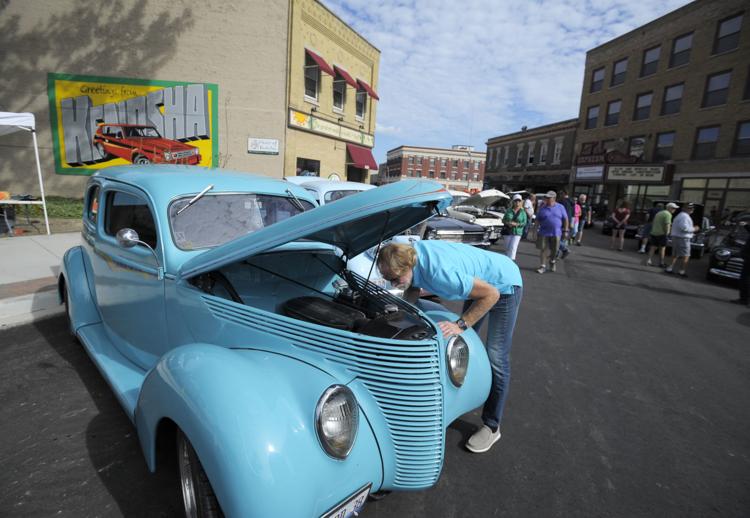 CAR SHOW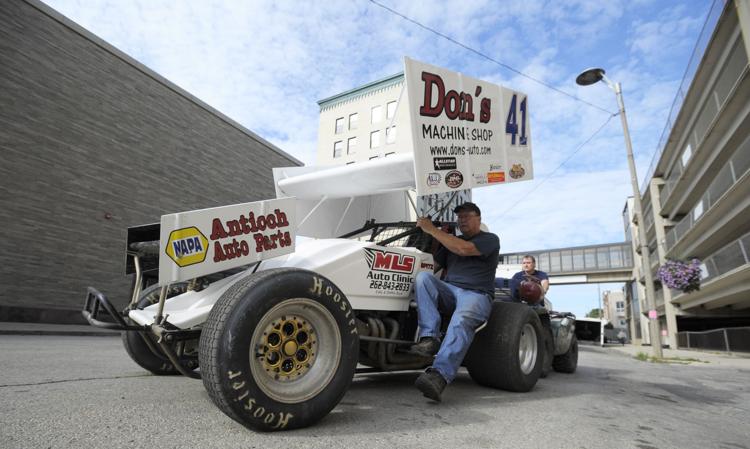 RODS FOR A REASON CAR SHOW
RODS FOR A REASON CAR SHOW