Matt Rizzo always planned to get back into coaching.
It just happened sooner than he expected.
After a year away from the sidelines, Rizzo — the head football coach at Bradford from 2013 through 2017 — is back in the saddle this season as the new head man at St. Joseph.
Last school year was Rizzo's first as the middle school principal at St. Joseph. Given his status at the school and his experience as a coach, it's logical for him to be guiding the Lancers, but how he came into the position so quickly involved a number of circumstances.
St. Joseph athletic director Dave Witthun also took over as the head football coach last season, but he was unable to finish the campaign due to health issues.
Frank Matrise Jr., a Wisconsin Football Coaches Association Hall of Famer who spent 19 years as Tremper's head coach, was an assistant for Witthun, in large part because his son Kyle — a senior this fall — was on the team.
Though he never referred to himself as the head coach or even as an interim out of respect for Witthun, Matrise essentially took over the program through the end of last season.
Rizzo, who played for Matrise at Tremper and served as one of his assistants there before taking the head job at crosstown rival Bradford, was always around the Lancers' program last season.
"I never really truly left. I probably went to six of the varsity St. Joe's games to help supervise (and lend) administrative support at football games and stuff," Rizzo said Wednesday, a day after teams around the state were eligible to hold their first practice. "About Week 2 or Week 3, Frankie asked me to just start standing on our sidelines a little bit closer and closer.
"... Eventually, I just kind of started wandering over to the sidelines. Frankie asked me to stay closer. I wasn't coaching or anything. I was just there as a principal."
After the season, Rizzo said Witthun told him he was just going to focus on the athletic director position. It's possible that Matrise would've taken the head job in a pinch — especially with his son entering his senior season — but unfortunately that opportunity never arrived.
Matrise fell gravely ill and died on July 11 at 53 years old.
With Witthun unable to continue coaching and Matrise's illness progressing, St. Joseph was left searching for a football coach as winter turned into spring.
"When Frankie became severely ill, (St. Joseph president) Bob Freund and Dave (Witthun) and some of the athletic association members approached me — specifically Bob and Dave — they said, 'Hey, Matt, what do you think about coaching again?'" Rizzo said.
There were a couple factors Rizzo had to consider before accepting.
Rizzo stepped down from the Bradford job mostly to spend more time with his wife and kids. So he needed their blessing to accept the position at St. Joseph.
"I went and talked to my wife and my kids, and they were all in support of it," Rizzo said. "It went back and forth for about a month before I went into Dave's office again and told him I would accept the opportunity."
Rizzo had also wanted to get into the administrative side of education when he left Bradford, and he found a great position as St. Joseph's middle school principal. A caveat for accepting the football coaching job was that he wouldn't have to resign his post as the middle school principal.
"The caveat was that when I talked to Bob and Dave and the school board (was them) allowing me to stay as the middle school principal," Rizzo said. "... They're allowing me to stay in my current role as the middle school principal, and that helped with my decision."
Rizzo also had other support inside the building.
"I got to know the kids over this past school year," he said. "When Bob and Dave came in and talked to me and then rumblings started happening, the kids started coming up to me in the hallway, 'Hey, Mr. Rizzo, are you going to coach us this year?'
"They pulled at my heartstrings, too, a little bit."
And as far as spending time with his family, well, Rizzo's children can also call him their principal.
"I do have both of my kids here at school with me," Rizzo said. "I'm actually both of their principal here. It really worked out, not necessarily the way anyone or especially myself had planned.
"But things happen for a reason. My kids are here. My wife really wanted me to continue to coach, anyway. Really, it was going to be for (my) kids to start, but now that I'm here and my kids are here, it really works out. It's a great family atmosphere."
And a much different one than at Bradford.
With the Red Devils, of course, Rizzo had huge numbers of players and rarely played kids on both sides of the ball unless he wanted to. With the Lancers, he'll have no choice.
"It's a lot different than what I'm used to," said Rizzo, who met with his players in early March to inform them he'd accepted the head coaching position and to get things started in the weight room.
"I averaged 125 (players at Bradford). We're sitting at a strong 30 right now. It's just going to be a little new, and it's going to be a little navigation process. But we've got some really good kids, some really good multi-sport athletes.
"The kids really, truly care about each other. What I really like is that a lot of them play a lot of sports together, so they naturally have worked well together. They get each other, and they're doing it for the right reasons."
And speaking of the right reasons, Rizzo also took the job because he wanted to honor Matrise's legacy.
"I did talk to Frank Matrise about it when I was thinking of doing it," Rizzo said. "I know that Kyle's here, Katie (Matrise's daughter) is here, but Kyle is a football player. ... I like that (I got), more or less, (Frank's) blessing.
"It's come full circle. I started with Frankie (after) I 'GA'd' (graduate assistant) at Carthage. Frankie gave me my first opportunity. I was his assistant coach, his offensive coordinator. Being his rival for a few years, and then coming back here and working with him, really that part of it had a good impact on me, too. Just wanting to come back and help him out.
"I feel privileged to take over, I guess, for him as he finished out (last season). So I think there's a little piece of that that's played at my heart. I want to have him be smiling down and giving Kyle a good senior year, knowing that his dad's not going be here with him.
"So that was part of the whole process, too."
SIMMONS BLOCK PARTY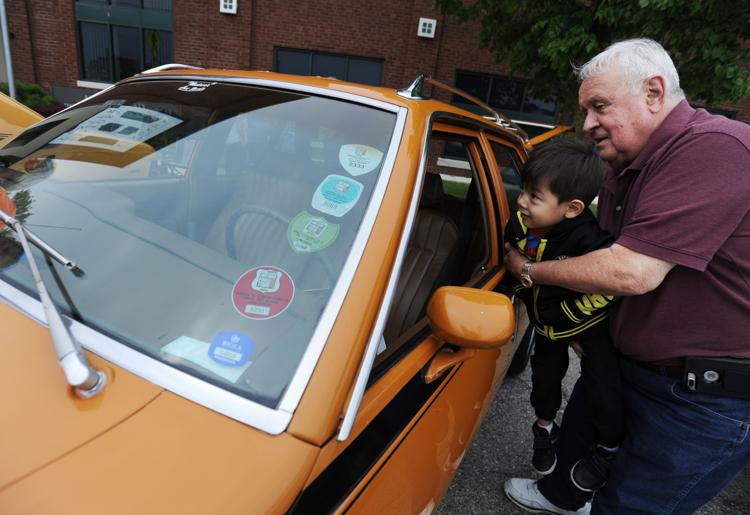 Harris and Hudson with Matt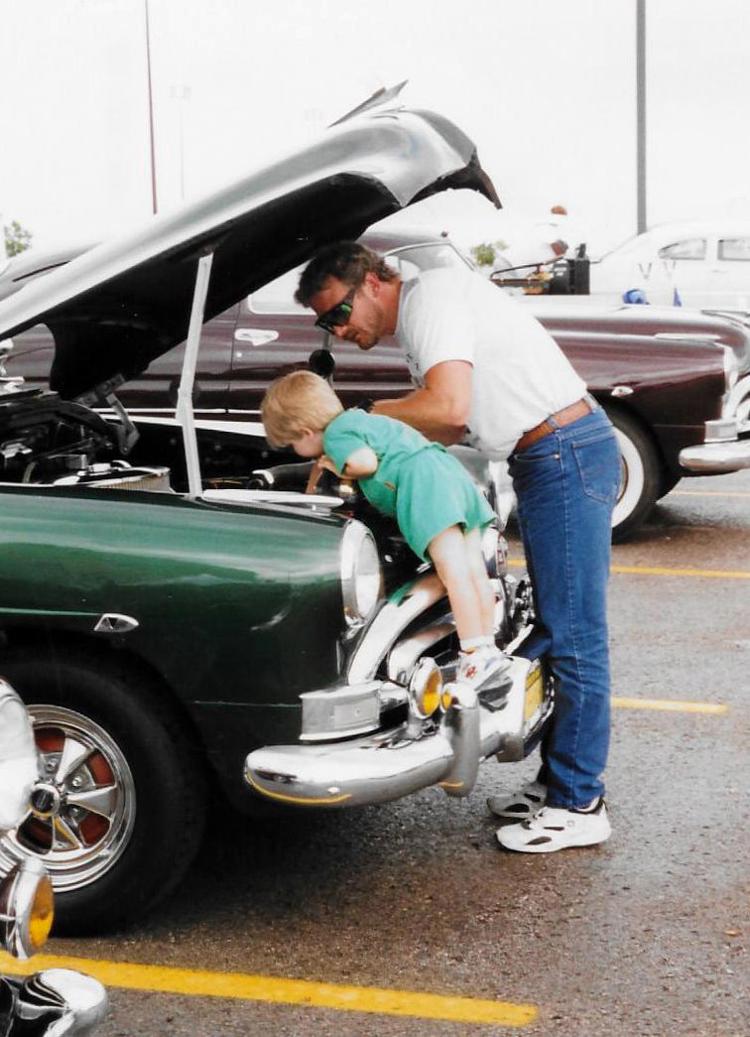 CAR SHOW BAKER PARK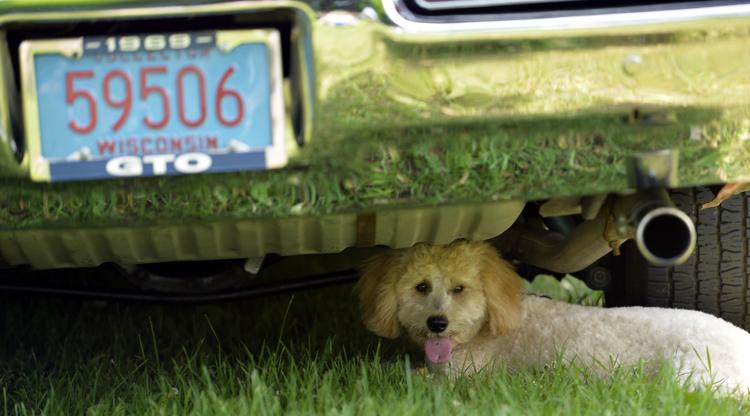 CAR SHOW BAKER PARK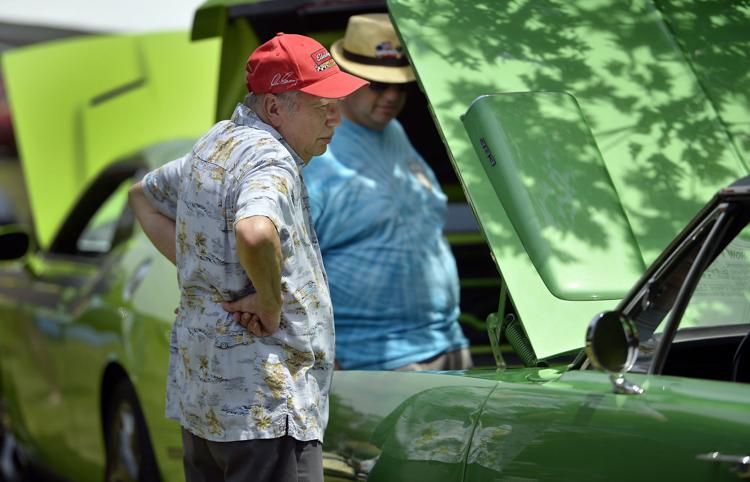 CAR SHOW BAKER PARK
CAR SHOW BAKER PARK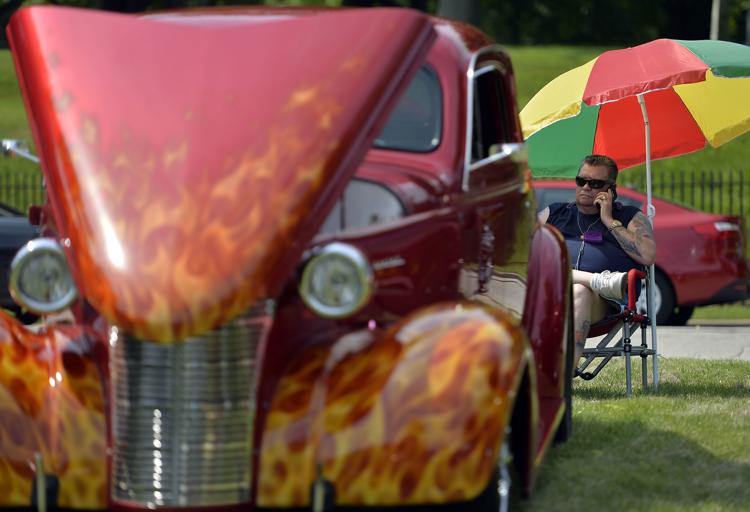 CAR SHOW BAKER PARK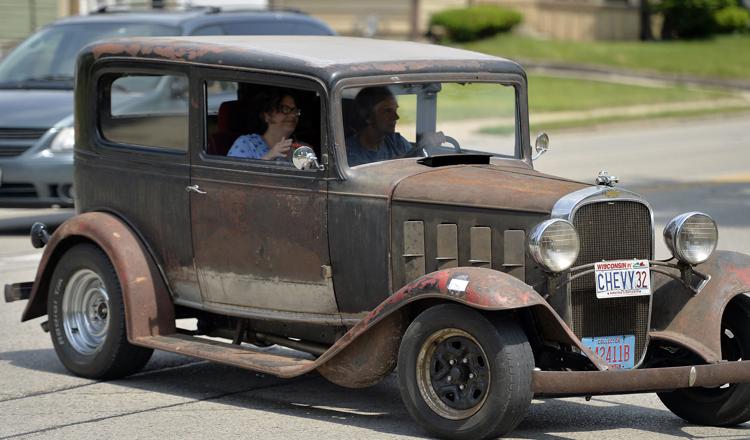 CAR SHOW BAKER PARK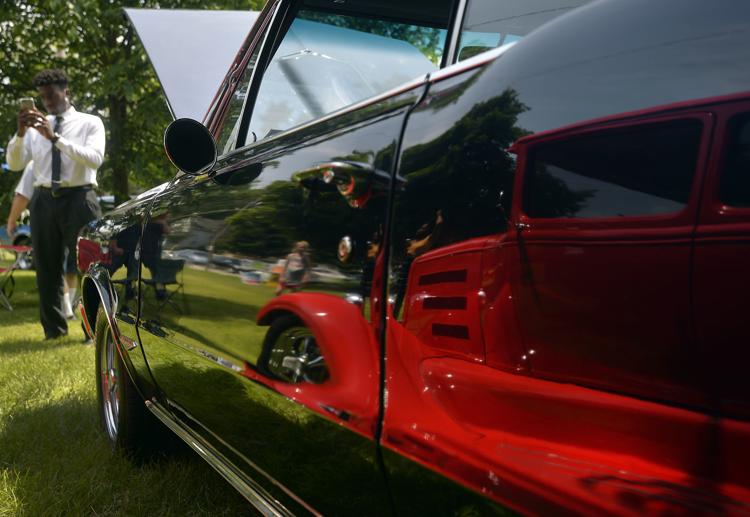 CAR SHOW BAKER PARK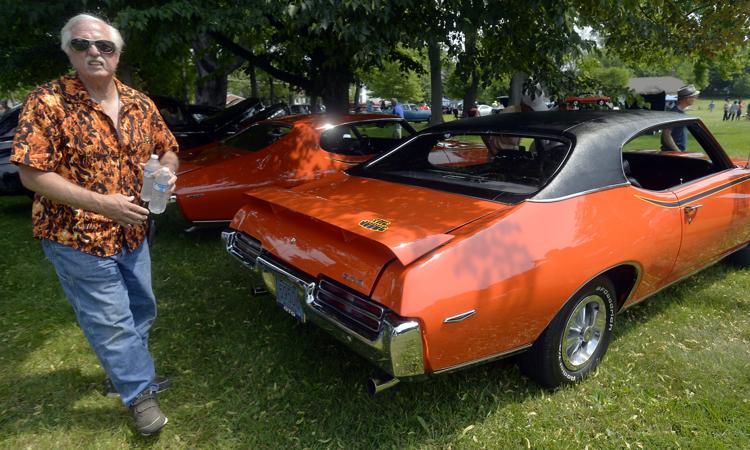 CAR SHOW BAKER PARK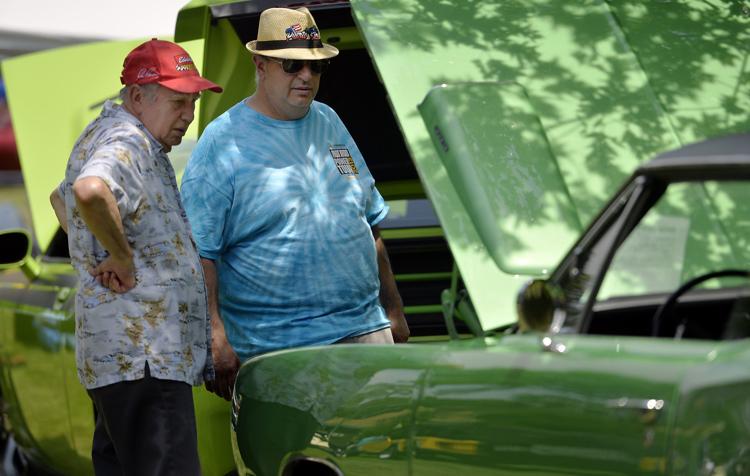 CAR SHOW BAKER PARK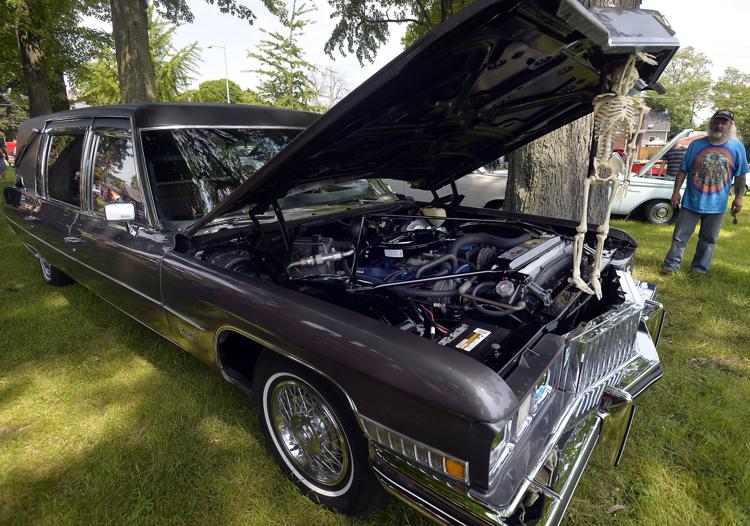 WOUNDED WARRIOR CAR SHOW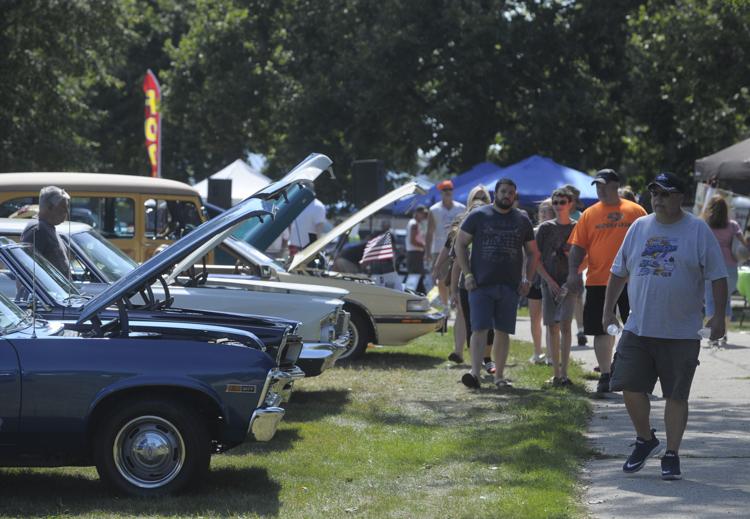 CAR SHOW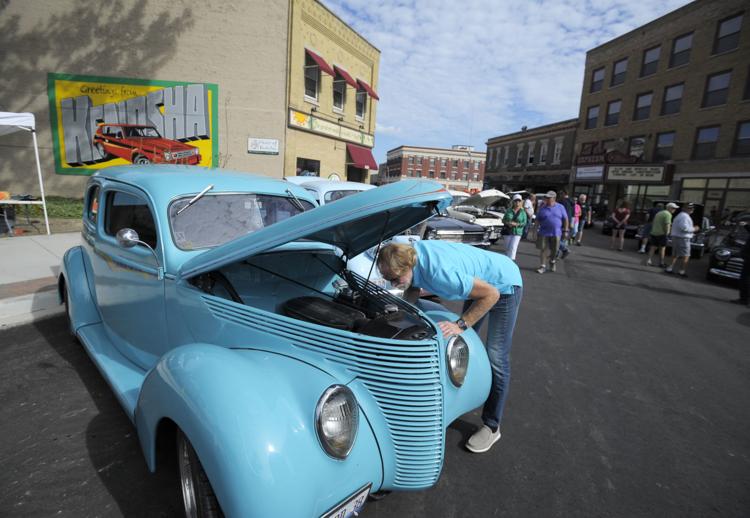 CAR SHOW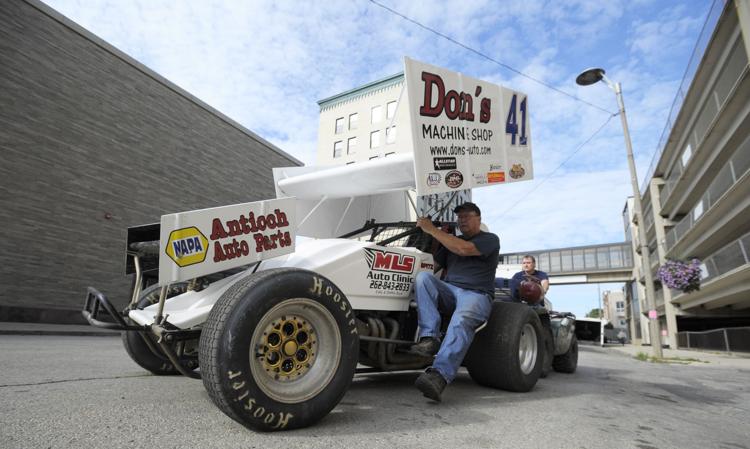 RODS FOR A REASON CAR SHOW
RODS FOR A REASON CAR SHOW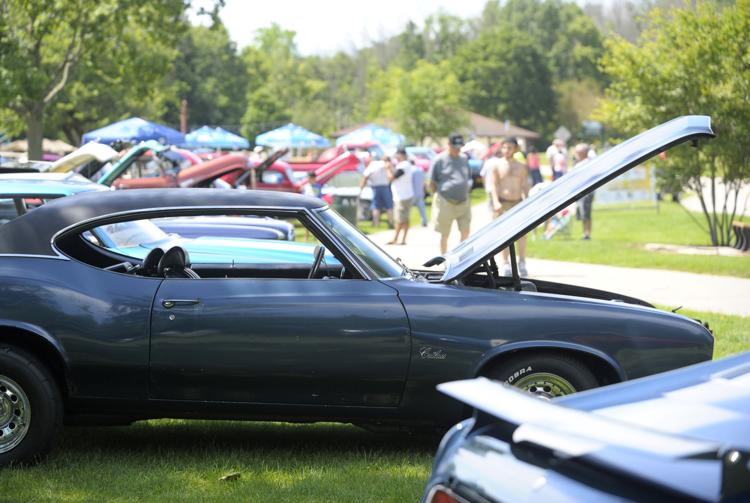 Be the first to know
Get local news delivered to your inbox!