Editor's note: Running and Beyond is a column written by Kenosha Running Company president Brian Thomas that focuses on all things running in Kenosha County. Thomas can be reached at briant@kenosharunningcompany.com.
The tradition started in 1986 at the Wayne E. Dannehl National Cross Country Course on the campus of UW-Parkside.
Back then, what is now known as the Foot Locker Midwest Regional Cross Country Championship Meet was called the Kinney Cross Country Regional Championship.
But the race director then, now and for all the years in between, has been Peter Henkes, perhaps the main reason the event has stayed in Kenosha all these years. Personally, I want to thank him for his commitment and passion to cross country and running over the past 40 to 50 years.
On Nov. 30, high school runners from Colorado, Illinois, Indiana, Iowa, Kansas, Michigan, Minnesota, Missouri, Nebraska, North Dakota, Ohio, South Dakota and Wisconsin, as well as U.S. citizens in overseas military installations, will make Kenosha their destination. The expected number of runners should top 2,000 for the 2019 edition.
There will be seven races, starting at 10 a.m. and concluding at 1:45 p.m. The event started out focusing just on those in high school, but it's now open to virtually all runners, as it now includes a Youth 3K race and an Open 5K race.
The Boys Championship Race includes many top returning runners and state champions from numerous states who are competing in the FLCC for the first time.
Evan Bishop of Grand Rapids, Mich., is the top returning runner from last year, as he finished ninth in the national meet and was the Michigan Division-2 state high school champion with a time of 15 minutes, 12 seconds.
Those also in the hunt will be Michigan Division-1 state champion Carter Solomon (15:01), Illinois Division-3A state champion Josh Mether (3 miles, 14:11), Indiana state champion Gabriel Sanchez of my former hometown Lowell, Ind. (15:28), Ohio Division-2 state champion Caleb Brown (15:05), Wisconsin Division-1 state champion Jake Krause of Hortonville (15:34) and a list of others that have run under 16:00 at their respective state meets.
The Girls Championship Race will feature perhaps the fastest runners in the country challenging for the top 10 spots to qualify for nationals.
Returning from last year are Ohio Division-1 state champion Taylor Ewert of Dayton (17:22), Illinois Division-3A state champion Katelynne Hart of Glen Ellyn (3 miles 15:59), Michigan Division-4 state champion Abby Vanderfool of Fremont (18:11) and Jaden Theis of Lansing, Mich.
Ewert, Hart, Vanderfool and Theis placed fourth, second, third and sixth, respectively, at the FLCC Nationals in 2018.
Other girls state champions competing this year are: Colorado Division-3A champion Sierra Bower, Colorado Division-5A champion Riley Stewart, (17:23), Iowa Division-4A champion Camille Jackson, Iowa Division- 2A champion Marie Hostetler (17:58), Michigan Division-1 champion Zofia Dudek, Michigan Division-2 champion Anna Petr (17:59), Michigan Division-4 champion Abby Vandrkooi (18:11), Michigan Division-3 champion Rylee Tolson (18:31), North Dakota Division-1A champion Meghan Ford (17:40) and Wisconsin Division-1 champion Kora Malecek of Onalaska (17:44).
The meet record for boys is held by Dathan Ritzenhein, who posted a time of 14:35 in 2000. The meet record for girls is held by Anna Rohrer, who ran a 16:54 in 2012.
Wisconsin has produced three individual winners in the FLCC Championships, two from the boys field and one from the girls field.
Among the boys, Gabe Jennings, a former Olympic 1,500-meter runner from Madison, won with a time of 15:40 in 1996. Chris Solinksy, a former 10,000-meter American record-holder from Stevens Point, won with a time of 14:49 in 2002 (14:49).
Hartland's Molly Seidel, meanwhile, posted a time of 17:08 in 2011 to capture the girls title.
There are numerous other runners that have posted sub-18:00 times in their respective state meets that will be competing this year.
If you think you can compete with the top high school runners in the Midwest, online registration is still open at http://footlockercc.com/midwest. Those that want to enjoy a day of watching a great cross country meet can simply attend.
For those looking for local running, walking and canicross races, the Kenosha Running Company is hosting a canicross (running or walking with your dog), trail running and walking event on Saturday. For more information, visit www.XCThrillogy.com.
And, of course, the 41st annual Mayor's Turkey Day Run is scheduled for Thanksgiving morning on Thursday in downtown Kenosha. For more information, visit www.kenosharunningclub.org.
SIMMONS BLOCK PARTY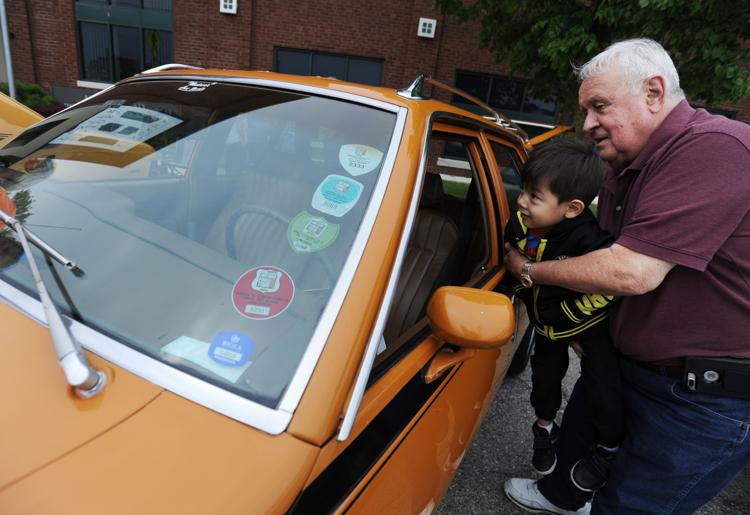 Harris and Hudson with Matt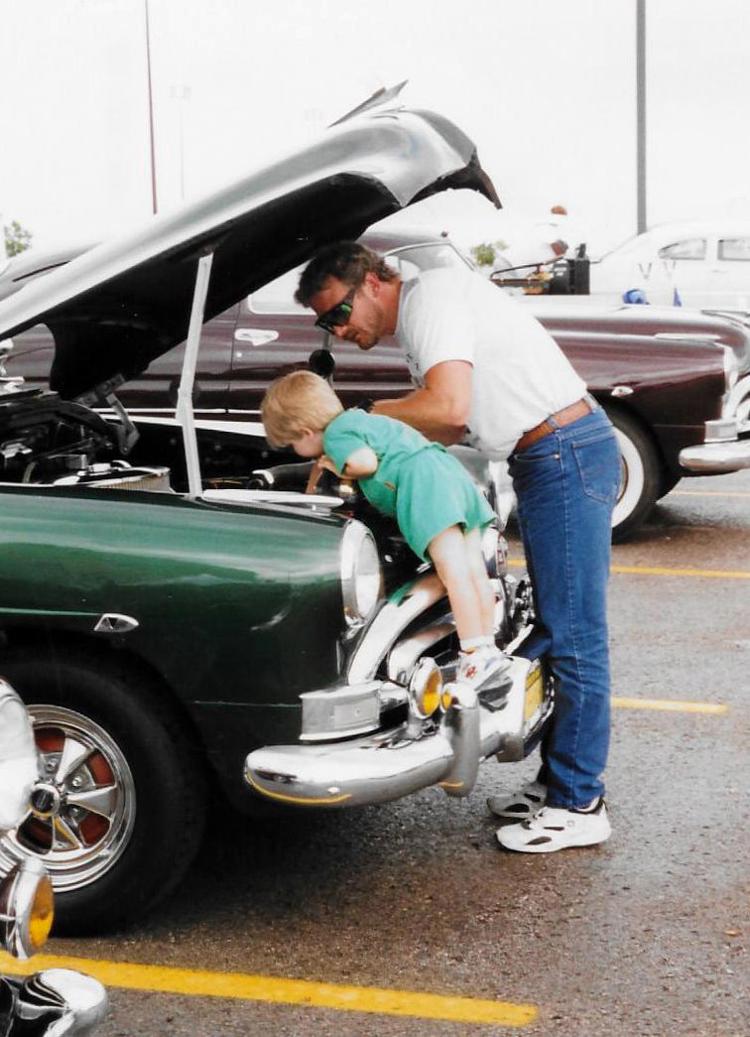 CAR SHOW BAKER PARK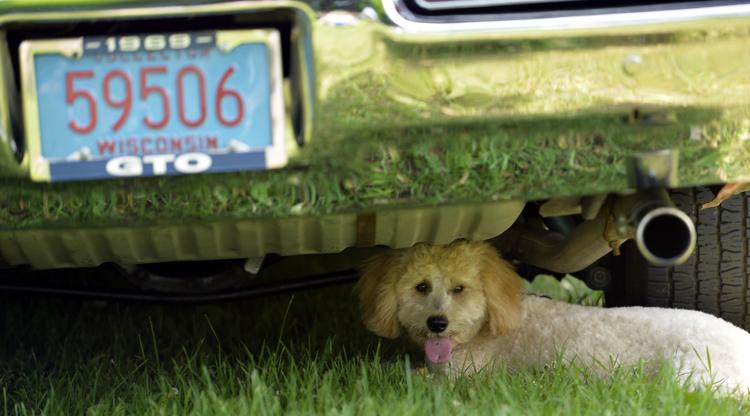 CAR SHOW BAKER PARK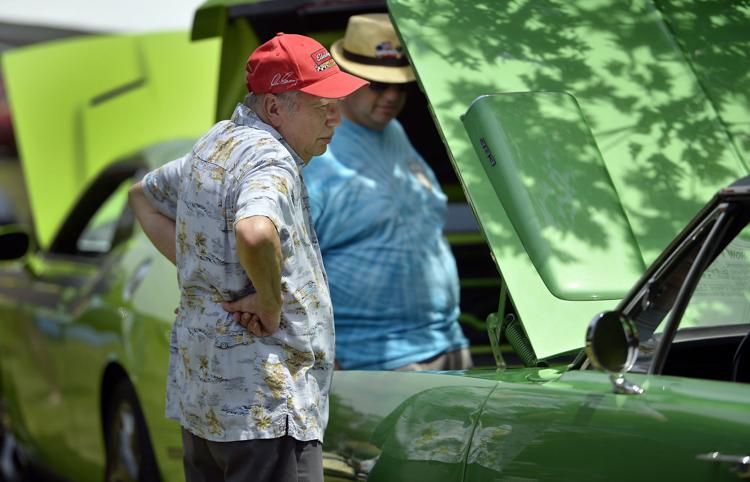 CAR SHOW BAKER PARK
CAR SHOW BAKER PARK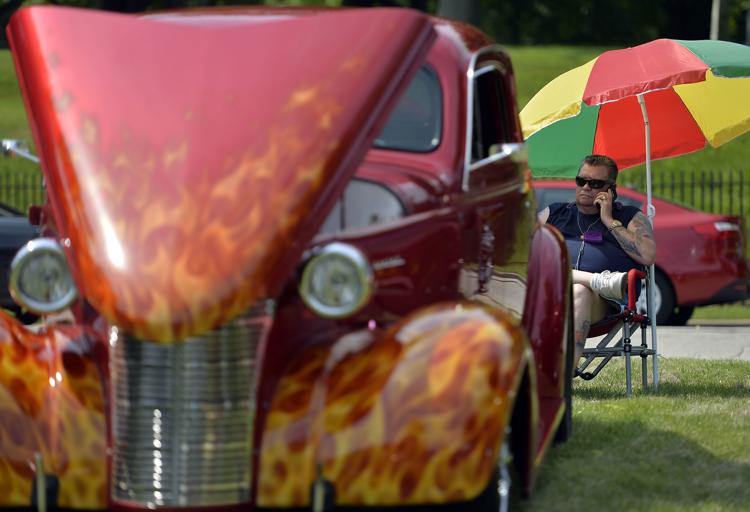 CAR SHOW BAKER PARK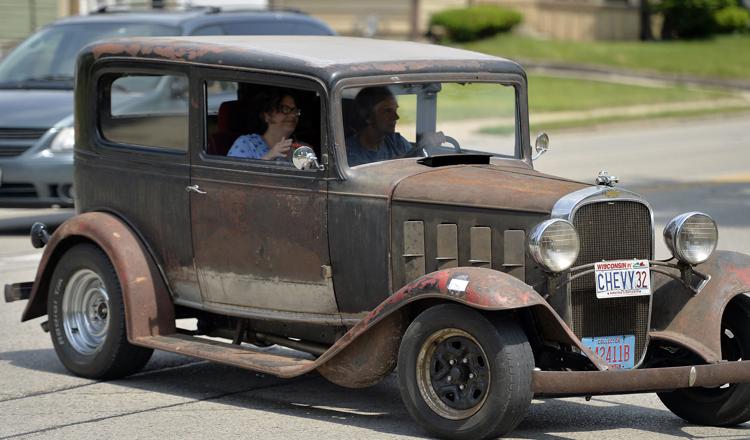 CAR SHOW BAKER PARK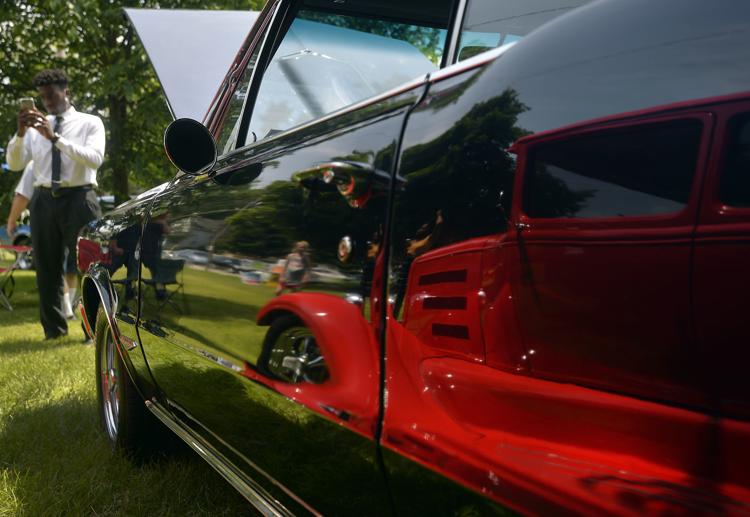 CAR SHOW BAKER PARK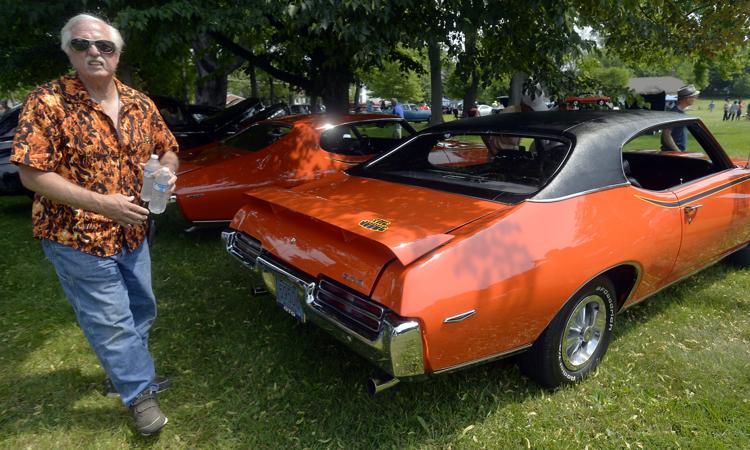 CAR SHOW BAKER PARK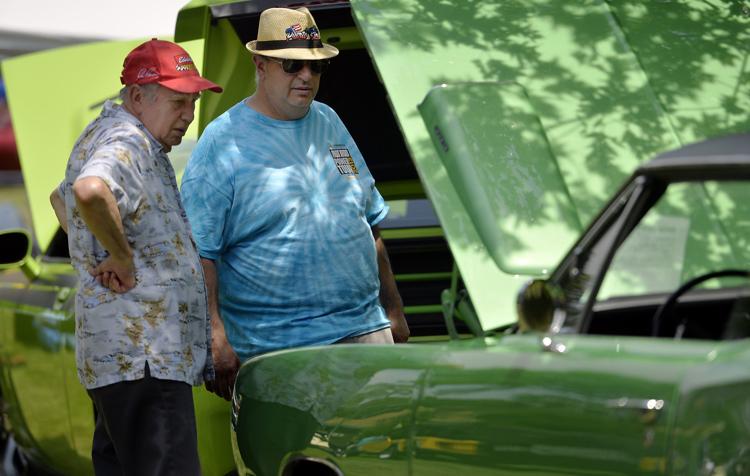 CAR SHOW BAKER PARK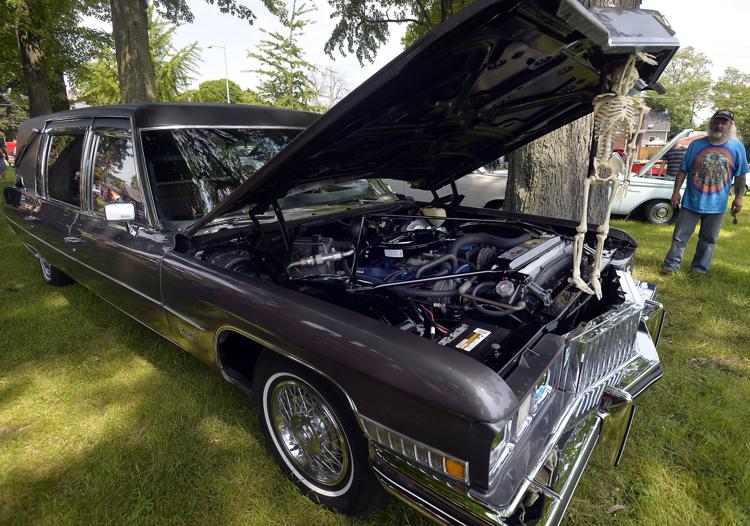 WOUNDED WARRIOR CAR SHOW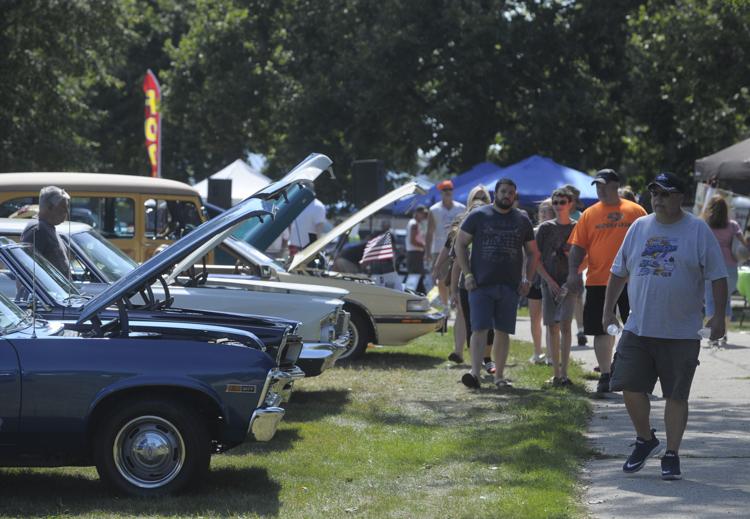 CAR SHOW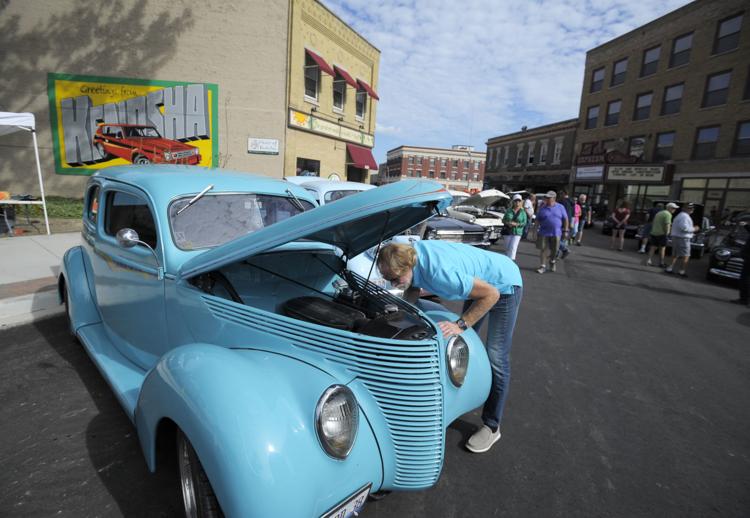 CAR SHOW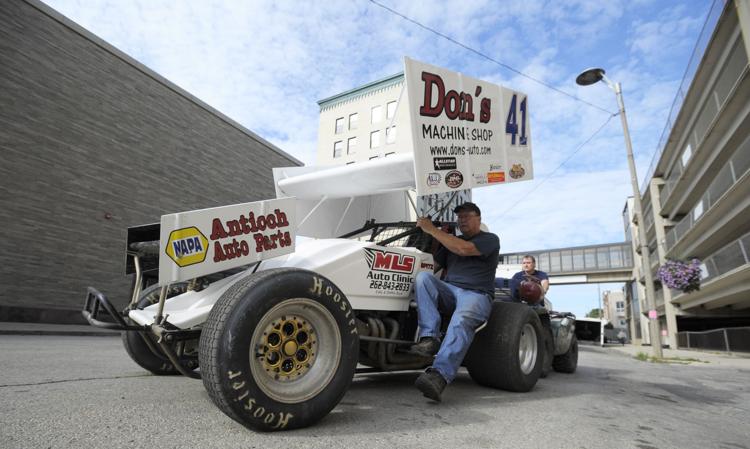 RODS FOR A REASON CAR SHOW
RODS FOR A REASON CAR SHOW