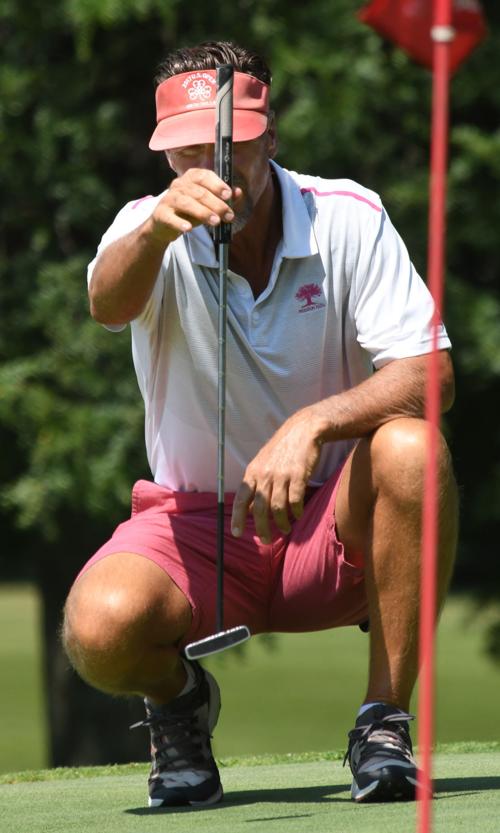 Spring Valley Country Club in Salem will be the site of the fourth annual U.S. Speedgolf Championships, scheduled for Oct. 10-11.
The top professional and amateur Speedgolfers from around the nation will compete at the event, including Kenosha's Jamie Young, the 2016 Speedgolf world champion.
With wide fairways, perched greens and no bunkers, Spring Valley serves as an ideal setting for Speedgolf, which is essentially a lightning-fast version of traditional golf in which golfers attempt to play their best round as quickly and efficiently as possible. Golfers must follow the 2020 Rules of Golf, but they're required to carry their own equipment from start to finish and typically carry only four to six clubs in lightweight bags.
Speedgolf scores are calculated by adding together a player's strokes and elapsed time. In 2015, for example, Australian Mitch Williamson recorded the lowest Speedgolf round in official competition, shooting a 77 in 31 minutes, 54 seconds for a Speedgolf score of 108:54.
Spring Valley is a par-70 layout that will play at 6,124 yards for the Speedgolf championship and measures 4.3 miles in distance from the first tee to the 18th green. According to a Speedgolf press release, any player who can maintain a 7-minute-mile pace, set up and hit each shot in seven seconds or less and shoot under par for the round has a chance to break Williamson's world record.
This year's tournament will include a 36-hole championship division, as well as 18- and 36- hole amateur divisions. In addition to Young, 2018 U.S. national champion Wes Cupp and both reigning U.S. national champions Jason Hawkins and Courtney White headline the 30-player field.
The youngest competitor in the field is local high schooler Thomas Dippel, while the oldest is 72-year-old Jules De Coster of Missouri.
Spectators are encouraged to attend, and scoring volunteers are needed to ride in a cart and follow each Speedgolfer around the course. Those interested in participating or volunteering can send an email to info@speedgolfusa.com.
Be the first to know
Get local news delivered to your inbox!