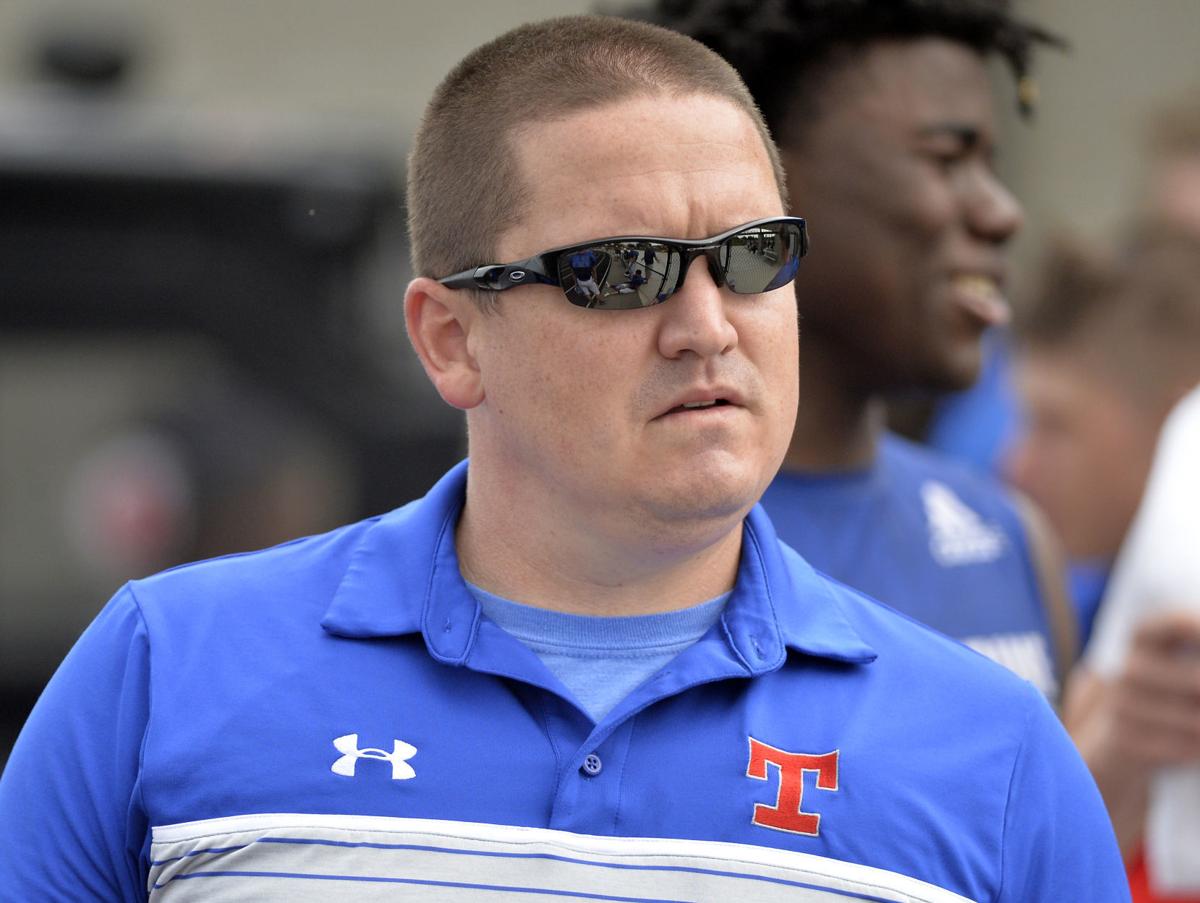 MOUNT PLEASANT — As he walked off the field following one of the most productive games of his high school career Friday night, Myles Guyton was almost despondent.
This was a game Racine Case expected to win en route to setting itself up for a potential strong push for a playoff berth. Instead, the same mistakes that had been haunting them crept up and the Eagles lost to Tremper 27-14 in a Southeast Conference matchup at Hammes Field.
Guyton had put his body and soul into this game, churning for 178 yards on a career-high 40 carries. But all the senior had to show for it afterward was the Eagles' third straight loss and plenty of soreness and frustration.
"We're that close," he said. "We've got to get over the hump. We're shooting ourselves in the foot. If we fix that up, we'll be a playoff team for sure."
That's going to be a challenge after Friday's loss considering the Eagles (1-3, 0-2 SEC) must win four of their final five games to qualify for the playoffs.
But this team has demonstrated it is capable of that run if it can just reduce crucial mistakes, such as the three lost fumbles, one interception and 55 yards in penalties it had Friday night.
"We're just making mistakes in key moments," Case coach Bryan Shredl said. "Like on a second- and-1, jumping offside ... fumbling the ball when we finally get momentum ... a holding penalty at the end of the game with a nice completion on fourth down. Those things hurt.
"We've to to evaluate that and get better."
Eagles strike first
Case, coming off a 51-0 loss to Franklin, started on a strong note. Ben Brawner connected on a 31-yard touchdown pass to JayVian Farr on Case's first series to take a quick 7-0 lead.
But then the mistakes started happening. On Case's next series, Brawner was intercepted by Tremper linebacker Jake Korbakes and the junior returned it 15 yards for his first high school touchdown.
"That gave us a lot of momentum," Korbakes said. "They had scored right away and then we brought it right back at them."
Tremper (2-2, 1-1 SEC), which was coming off two straight home losses, went on to take a 20-7 halftime lead.
Mitchel Schwartz scored on a 10-yard run on the second play of the second quarter. And with 26 seconds left before halftime, Ryan McGonegle threw a 20-yard touchdown pass to Justin Dierckens.
Meanwhile, Tremper was effective in containing the Eagles.
"We talked a lot this week about us, defensively, keying on certain players," Tremper coach Jared McGranahan said. "We really felt that if we could slow down a couple of their key kids, we'd be able to piece some drives together.
"We put an emphasis on some of their players because they deserve it. They've got some very special players over there."
One player Tremper didn't have much of an answer for was Guyton, who was called on for 40 of Case's 45 running plays. The 5-foot-9, 162-pound Guyton sustained drives with his physical running and pulled the Eagles within 20-14 on his 2-yard touchdown run with 18 seconds left in the third quarter.
"He's a tremendous player," McGranahan said of Guyton.
But just when it appeared that Guyton's touchdown might set the stage for a rally, Case faltered.
A fumble by Guyton ended one rally. But the biggest setback came with 2:15 to play, when Case, trailing 20-14, was moving down the field.
On fourth-and-8 at the Eagles' 38, Brawner threw a nice pass to Nick Fugiasco for about a 20-yard gain. But the play was nullified by a holding penalty. The drive ended on the next play when Brawner's deep pass was incomplete.
Tremper put the game away on 22-yard touchdown run by Schwartz with 39 seconds left.
"When it comes down to it, the overall attitude on the team is good," Shredl said.
"We really need to come out with a win for these guys to gain some confidence and momentum."