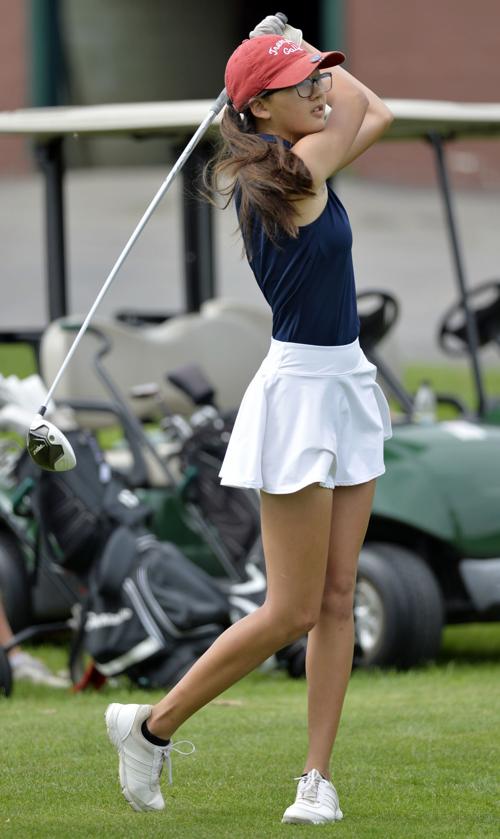 Tremper senior Cameron Lee will conclude her high school career at the WIAA Division-1 State Girls Golf Meet.
In a sectional Tuesday at The Legend at Bristlecone Pines in Hartland, Lee fired an 88 to finish eighth and snag the third and final individual qualifier spot for the State Meet, scheduled for Monday and Tuesday at University Ridge in Verona.
Lee carded twin 44s on each nine to finish two shots ahead of Union Grove senior Liz Torhorst, Milton freshman Hannah Dunk and Union Grove junior Veronica Parco, who each shot 90 to tie for ninth.
The top two teams along with the top three individuals from non-qualifying teams advanced to the State Meet from each sectional.
Lake Geneva Badger senior Holly Murphy, who finished 10th at state last year, advanced from the sectional after shooting a sizzling 2-under-par 69 to claim medalist honors.
Kettle Moraine (330) and Union Grove (359) finished one-two to advance to state out of the eight-team sectional.
Central/Shoreland Lutheran qualified for sectionals as a team out of regionals but on Tuesday placed eighth at 454.
Playing for the Falcons were freshman Elle O'Reilly (100, 48-52), senior Abby Luellen (118, 58-60), sophomore Carly Lois (119, 58-61), junior Jalyn Warren (117, 63-54) and senior Grace Anderson (122, 55-67).
Also playing as individuals in Tuesday's sectional were Indian Trail senior Brianna Knuth (99, 57-42), Bradford freshman Ava Litkey (102, 50-52) and Wilmot sophomore Emma Schlagenhaft (105, 51-54).