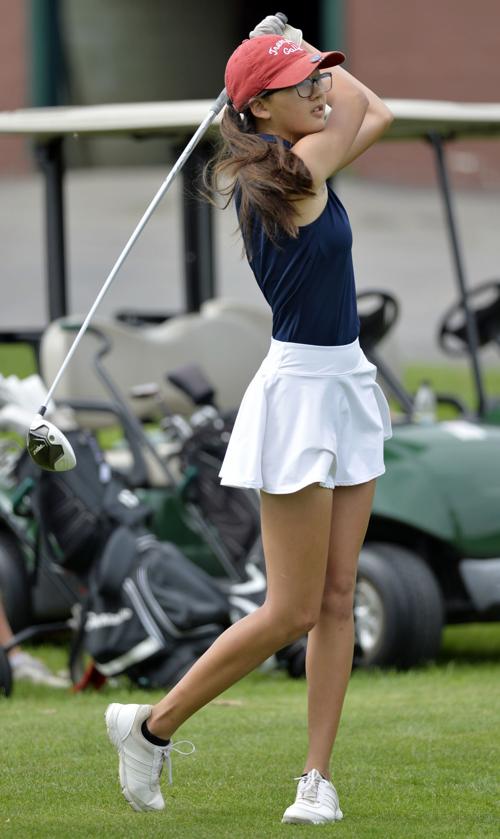 Tremper senior Cameron Lee finished in a 47th-place tie at the WIAA Division-1 State Girls Golf Tournament earlier this week at University Ridge in Verona.
Lee posted a two-round total of 183 (90-93) to tie Sheboygan North/South's Taylor Peper (94-89) and Cedarburg's Morgan Benskin (93-90).
Bay Port's Jo Baranczyk won the individual state title with a five-over-par 149.
Brookfield Central's Sarah Balding was second with a 150 (72-78), followed by Cedarburg's Elise Hoven with a 151 (75-76), Wauwatosa East/West's Rachel Kauflin with a 152 (76-76) and Oconomowoc's Grace Suter and Stoughton's Myranda Kotlowski, who each fired a 153 with rounds of 76 and 77.
Middleton claimed the team title with a 651 (330-321), followed by Brookfield Central w ith a 664 (337-327), Kettle Moraine with a 665 (333-332), Hartland Arrowhead with a 685 (331-354) and Waunakee with a 702 (357-345).
In Division-2, Madison Edgewood's Grace Welch won the individual crown with a 158 (76-82). Edgewood rolled to the team title with a 702 (347-355), far ahead of second-place Prescott's 773 (376-397) and St. Croix Central's 790 (395-395).