For most, the new year officially happened last week when the calendar turned from 2019 to 2020.
The holiday is always filled with excitement and optimism for what is coming in the next 12 months.
But in my world, the new year actually was Wednesday with perhaps the most important anniversary in my 48 years.
It was Jan. 8, 2019, when I drove to Brookfield and walked into the doors of Weighless MD for the first time to have a consultation with the hopes of finally fixing what had been a lifetime of bad habits, inactivity, and much to my shock and despair, a weight that had ballooned to 420.2 pounds.
Fast forward to Wednesday, exactly 365 days later, and the results have been nothing short of epic.
Fave Five: Sports Reporter Dan Truttschel
As the year draws to a close, the Kenosha News is taking a look back on 2019 and sharing the favorite five stories that each of our reporters has written this year.
Here are the Fave Five stories of sports reporter Dan Truttschel. 
First, some numbers — the scale revealed Wednesday a new weight of 223.5 pounds, which represents a total weight loss in just a year of a mind-boggling 196.7 pounds.
My total body fat plummeted from 230.8 pounds to 46.5, a loss of 184.3 pounds in just fat alone, and with that my body fat percentage now stands at 20.8 from 54.9 percent.
The BMI (body mass index) has fallen from 57 to 30.3, so still just a touch high — although many medical professionals don't really concern themselves with that number as opposed to the body fat — and finally, the visceral fat, which is stored around important abdominal organs and can be a huge medical problem, is now normal at 10, where at one point is was completely off the charts and not in a good way.
When I see those numbers, and especially since they are my own, I just shake my head in amazement.
It's been quite the year.
And it hasn't happened alone, not by a far stretch.
The professionals at Weighless have been nothing short of amazing. Led by the owner, Cheri Skibski-Stoka, the entire staff has guided this process from beginning to yesterday.
You notice, I didn't say the end, because this journey never truly ends.
Each week for the past 52, I've had a standing appointment to meet with nurse Amanda Picord, who along with dietitian Elizabeth Kletti (who has since left Weighless), set a course for success that brought me to yesterday.
Above and beyond
I need to spend some paragraphs to talk about Amanda and her role in all of this. From Day 1, she has taken a great interest in fixing what was a huge problem, and there aren't enough ways to publicly thank her for all her efforts.
Amanda knows the trials and tribulations of such a journey, because she's lived it herself. Amanda fixed her health three years ago and now has set a course to help others — like me — who were desperate for a solution and who just needed to lean on someone with the knowledge to find those answers.
The medical part of what we accomplished together was just what you would expect it to be. Diet and exercise, along with at the start, daily HCG injections to get things moving. Eat less, do more. The equation at its core isn't anything new.
But what Amanda has done for me far exceeds all of that. She's become a close and dear friend, someone I can lean on when things are tough, and believe me, they have been at times. She's also someone who will push every client to be their very best, to stick to the program, to take things one day at a time.
As a longtime high school coach, I see so many qualities of what successful coaches do in how Amanda deals with each client. She definitely has a knack for helping people, and to say I wouldn't be anywhere close to where I am today is maybe the biggest understatement of them all.
And now she's my trainer as well.
Amanda has branched out to become a personal trainer, and in the past three weeks, I've joined her at Body by Design in Muskego to try my hands at boxing.
And I'll just say this: boxing is by far the toughest physical activity I've ever tried, but it's also the most enjoyable. Who doesn't like the chance to hit things, albeit inanimate objects, while also burning calories at the same time?
Amanda has a funny way of celebrating, too. At our class Wednesday, the class embarked on a cardio routine that lasted 196 seconds to mark the weight I had lost. It's hard to describe it in print, but let's just say, I was one tired puppy by the end.
I'm most definitely hooked, and boxing is now going to be a regular part of my physical regimen. There's no chance I'll be changing careers any time soon and entering boxing as a profession, not at 48 years old, but I can't envision a time when I'm not spending at least a day or two each week throwing hands.
And just like the staff at Weighless, everybody, including the students I've met during workouts, at Body by Design, have welcomed me with open arms. It's been an amazing fit on all fronts.
In my last update column during the Labor Day weekend, I wrote mostly about all the steps I had been putting in as it was time to push the activity to the next level.
Since that point, I've really taken that to heart. There have been multiple trips to Planet Fitness weekly, a circuit weight training program at home, and now, boxing.
When you shed the kind of weight I have, you suddenly feel like you're bursting with energy, and I most certainly am. Even at my age, I find myself having to pull back a bit even so I don't overdue it.
And I never thought I would ever say that. Doing too much activity isn't something I imagined could become an issue for me.
Along with the staff at Weighless, who have truly helped change my life, there have been other professionals who have entered the picture on this journey.
I would be remiss if I didn't point out the efforts of Tricia Korth at Antidote Wellness Therapies, who has helped address what many overweight people struggle with, and that's the gut health.
In her same office is Rebecca Gallagher, who is a one-person show with Healing Waters Mobile Massage, and has been vital in keeping my upright and moving through all this activity.
Both women have been instrumental in helping the entire process move from one stage to the next, and they will continue to play significant roles.
When they say it takes a village, they truly mean it.
Of course, you don't tackle anything like this without support of family and friends. The one beauty of social media is the ability to spread the word quickly, and in just the past day or two, the messages have been flowing in from all over to help me celebrate this accomplishment.
And every single one has been special.
Now all of this doesn't mean the journey has been an easy one, not by a far stretch. This has had some perils along the way, even with all the support and help that I've had.
What I wasn't exactly prepared for were the mental hurdles, the struggles within my own brain as things progressed. When you go through such a massive life change, it really does take the brain time to catch up with everything you're doing.
I'm finding that out and the work continues between the ears. As a co-worker told me a couple weeks ago, now is the time to enjoy the new view, the new life I've carved out for myself.
As a competitive person, I have to put goals in front of me to strive for — that's just my nature. But that co-worker, and everyone else who has mentioned something similar are correct.
There's nothing wrong with celebrating an accomplishment like this one.
But I'm also not going to rest on my laurels. There's still work to be done. Officially, I'm three pounds from the final goal of 220 pounds. Those last three pounds are going to be stingy, but they're coming off.
Some have said the toughest part is now in front of me. I couldn't disagree more. The toughest part has been getting to this point. If anyone thinks for a second I'm ever going to head back to where I came, they don't know me very well.
And I haven't even addressed the whole loose skin issue. That project went a bit sideways when it was determined that costly procedure wouldn't be covered by insurance.
So I'm off to Plan B on that front. It's going to take a little creativity financially, but I haven't traveled this far to get within inches of the finish line not to cross the tape.
By all accounts, it looks like it may happen sometime in June, and when it does, that changes the game for good. One surgeon I saw told me I had about 10 pounds of skin around my middle that would disappear.
And that would bring me to my high school weight, 30 years later.
After a lifetime of dealing with weight issues and severe obesity, it's almost impossible to imagine myself at 210 pounds. But now it looks like that may be the reality sooner rather than later.
As I transition now from focusing on just losing weight to maintaining, I have this desire to help others. In the past two months, I've spoken about this journey to the Kenosha Rotary and have another outing planned in my hometown of Hartland.
Hopefully there will be others. When you've had as much help as I have had through all of this, it's only natural to want to pay it forward. So that's a new project to keep me occupied.
Like I said, it was quite a year.
SIMMONS BLOCK PARTY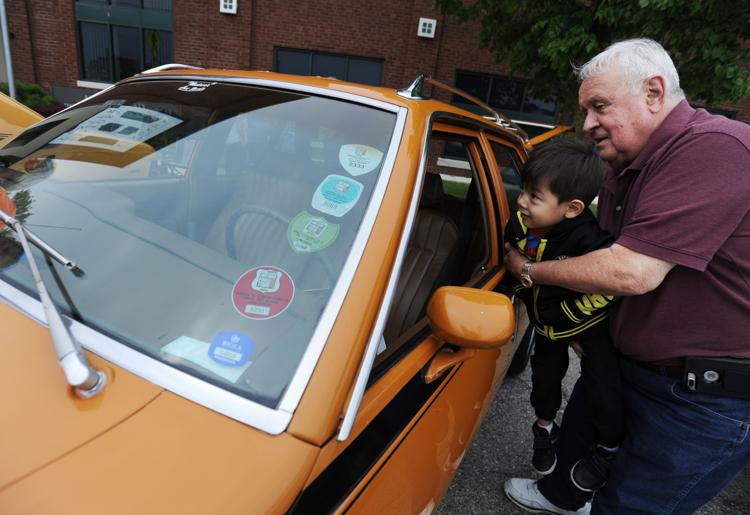 Harris and Hudson with Matt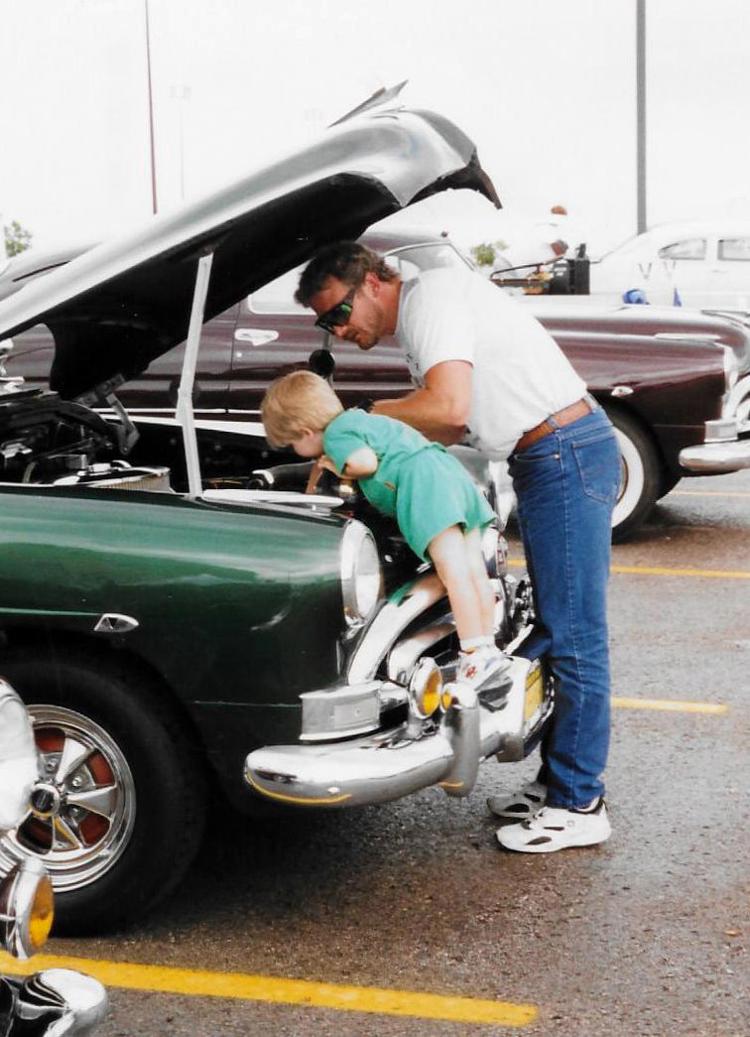 CAR SHOW BAKER PARK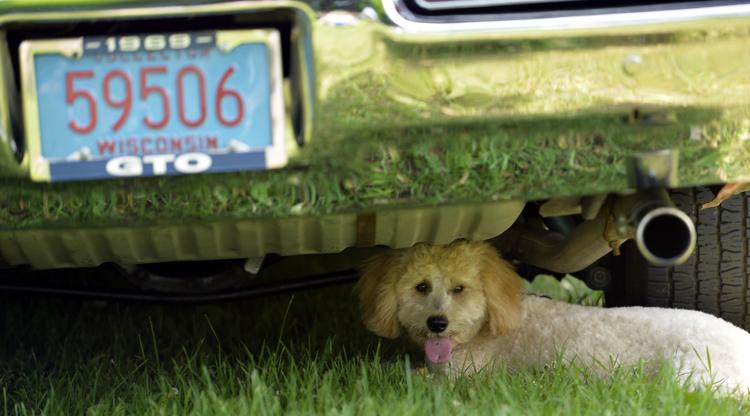 CAR SHOW BAKER PARK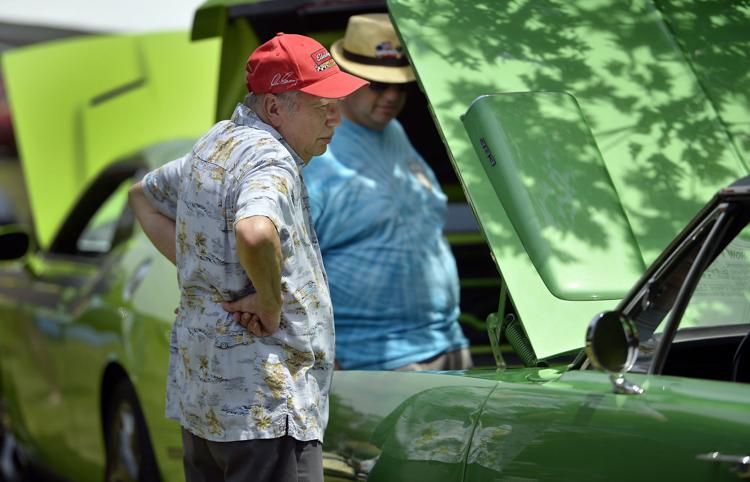 CAR SHOW BAKER PARK
CAR SHOW BAKER PARK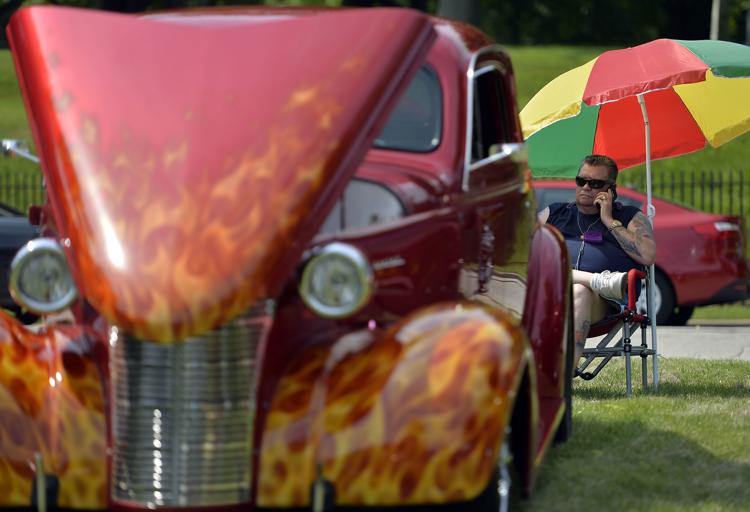 CAR SHOW BAKER PARK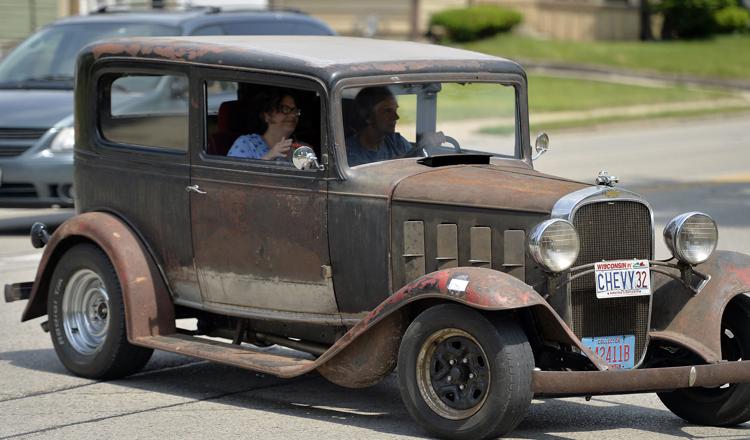 CAR SHOW BAKER PARK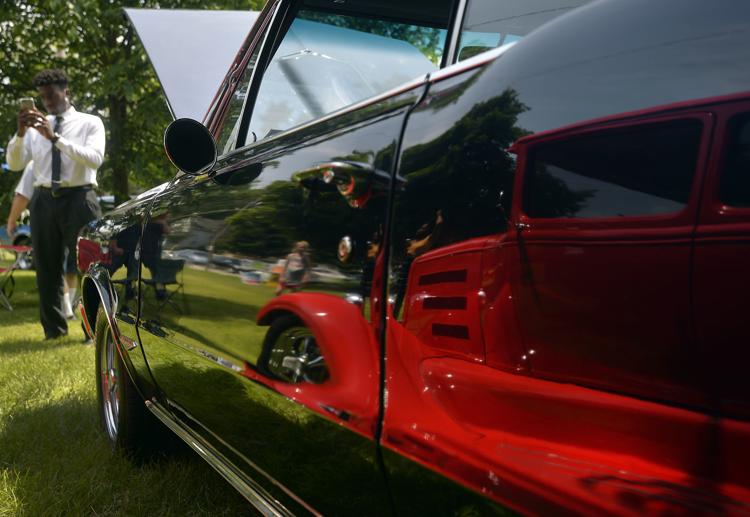 CAR SHOW BAKER PARK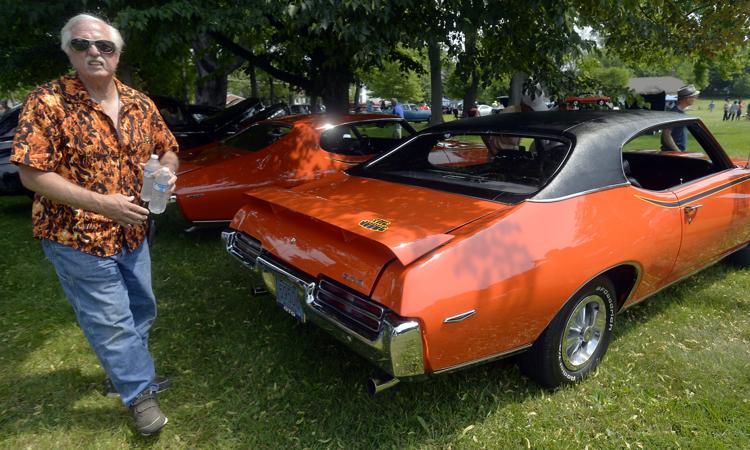 CAR SHOW BAKER PARK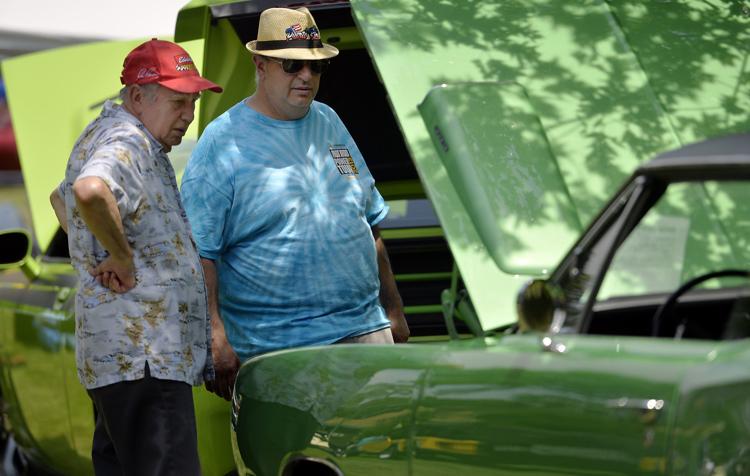 CAR SHOW BAKER PARK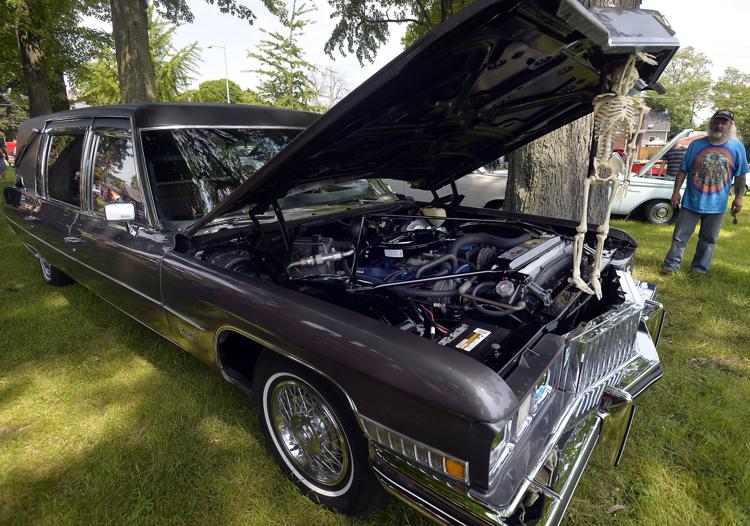 WOUNDED WARRIOR CAR SHOW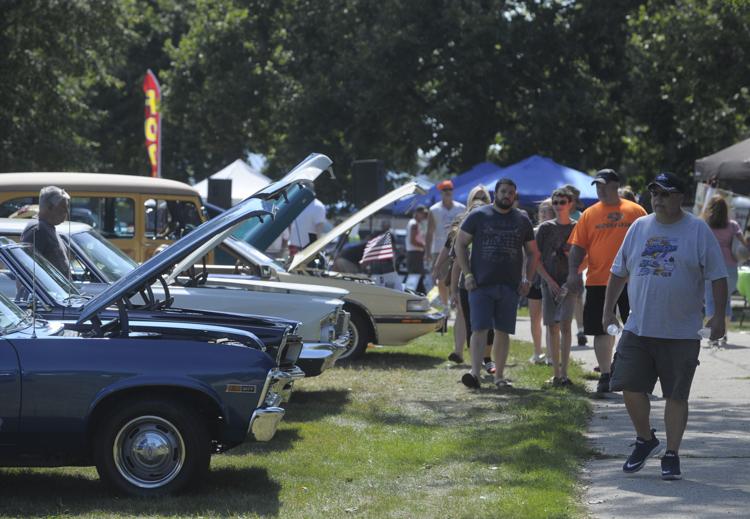 CAR SHOW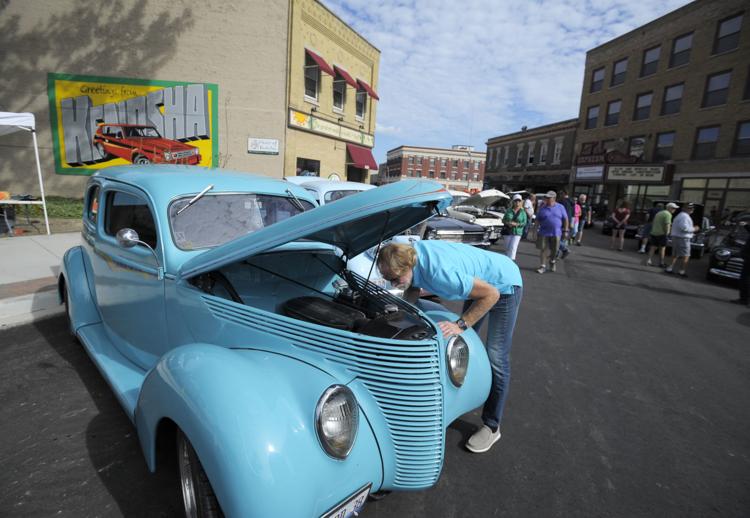 CAR SHOW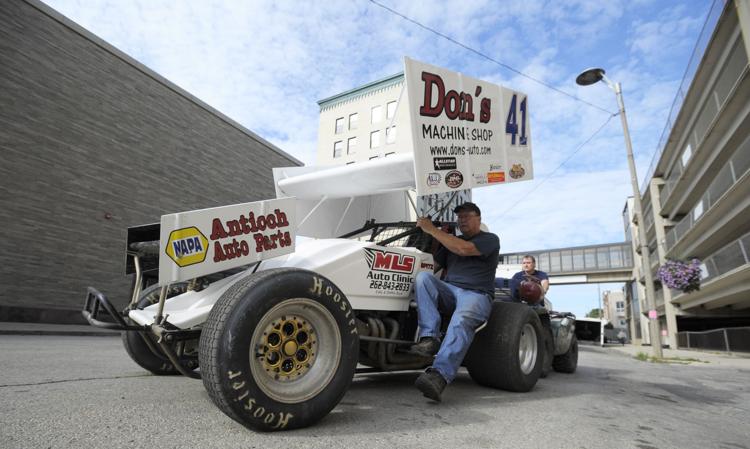 RODS FOR A REASON CAR SHOW
RODS FOR A REASON CAR SHOW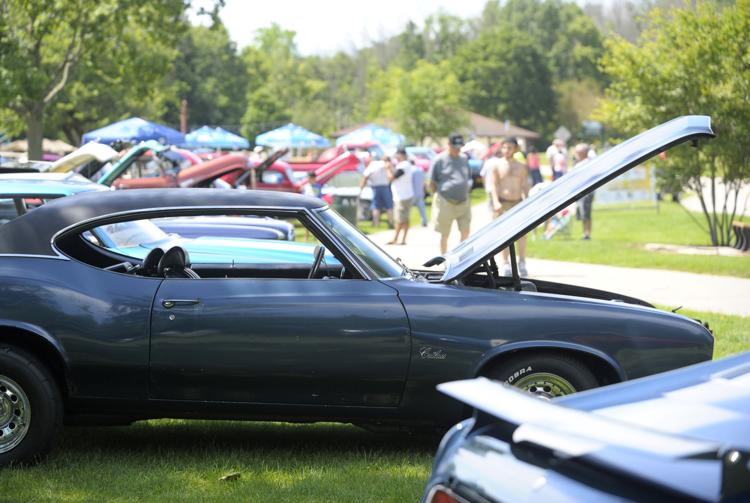 Be the first to know
Get local news delivered to your inbox!