Last week, the Parkside athletic department announced a collaboration with Kenosha-based Jockey International, a 145-year-old brand recognized around the world for its premium underwear and apparel.
The department also announced last week a multi-year partnership with Bear Realty Group and Hampton Inn & Suites Kenosha in conjunction with the ongoing RangerVision 2020 campaign, a $5 million project for the Sports and Activity Center that includes the construction of two new facilities, along with major enhancements inside the De Simone Gymnasium
As part of the Jockey partnership, the company will provide a Jockey Player Pack to each student-athlete, outfitting the Rangers with premium active wear and casual wear.
"We're thrilled to launch this unprecedented partnership with Jockey in support of our student-athletes," Parkside Athletic Director Andrew Gavin said in a news release. "Jockey is a world-renowned brand that also has long been committed to supporting our local community, and Parkside athletics is excited to collaborate with this mutually-beneficial relationship."
The Jockey Player Packs will each include Parkside-branded performance tops and bottoms, in addition to jackets and socks. The Rangers will be able to wear the apparel while working out, traveling, attending class or hanging out on campus.
"The University of Wisconsin-Parkside and Parkside athletics play an important role in the Kenosha community, and as a company with roots in Kenosha for more than 140 years, Jockey is proud to partner and support Parkside student-athletes to be their best," said Tom Hecker, Jockey director of sports marketing, in the release.
Parkside students, parents, alumni and fans will also be able to purchase Jockey Player Packs on game days at the Ranger Store in the Sports & Activity Center.
Additionally, Jockey will be the gameday sponsor of the Parkside men's and women's basketball doubleheader against Michigan Tech on Saturday, Feb. 5.
As part of the ongoing renovation project, meanwhile, The Bear Club will open later this fall as a new, first-class hospitality area on the west side of the De Simone Gymnasium. The Bear Club will provide fans an opportunity to watch volleyball, basketball and wrestling just steps from the action while relaxing and connecting with other Parkside fans.
"Bear Real Estate Group is proud to partner with Parkside athletics and support the RangerVision 2020 projects," said S.R. Mills, Bear Real Estate Group CEO, in a news release. "We're excited, as the vision in De Simone Gymnasium becomes reality, to create The Bear Club and strengthen our relationship with the University of Wisconsin-Parkside."
Bear Realty Group and Hampton Inn & Suites Kenosha will become RangerVision 2020 Community Champions and will be members of the Parkside Athletics Corporate Partners Program during the partnership.
Men's soccer
Parkside 2, Purdue Northwest 1, OT
Redshirt junior Rade Novakovich fired home a shot for the golden goal in the 93rd minute after fellow redshirt junior Nikola Kesich found him in front, as the Rangers edged the Pride in a Great Lakes Intercollegiate Athletic Conference match Sunday at Wood Road Field.
With the win, Parkside improved to 6-1-1 overall and 3-1 in the GLIAC and bounced back from a tough 3-2 home loss to Davenport on Friday. The Rangers fell out of the United Soccer Coaches NCAA Division II Top 25 poll this week after being ranked No. 14 last week, but they did receive votes.
Novakovich's golden goal Sunday was his ninth of the season, which through Monday was tied for first in the nation. He also has 24 points, and Sunday's goal was his fourth game-winner of the season.
The Rangers' first goal of the match came courtesy of sophomore Edgar Heredia-Victoria in the 53rd minute off assists by Novakovich and senior Max Ludwig. That was Ludwig's 10th assist of the season, which ranked first in the country through Monday.
Despite the loss Friday, it was a banner weekend for the program, which celebrated Alumni Day and on Saturday dedicated the Rick Kilps Center, the athletic department's new multi-purpose indoor turf center that's named after Kilps, who coached the men's soccer team for 27 years.
"The team was blown away by the Rick Kilps Center dedication ceremony (Saturday) night," current Parkside men's soccer coach Jason Zitzke said. "Getting to see them meet alums was awesome. Of course, the highlight for them was being able to meet and hear Coach Kilps' Parkside story from him.
"As they might have been told, most of what they enjoy through the program, including the stadium field and things like the Rick Kilps Center, are because of him and all of the soccer alums that came before."
Parkside next plays at St. Cloud State in St. Cloud, Minn., at 7:30 p.m. Friday and at Upper Iowa in Fayette, Iowa, at 2 p.m. Sunday. Both schools are in the GLIAC for men's soccer.
Women's soccer
The Rangers dropped a GLIAC home match on Sunday at Wood Road Field.
In addition to Friday's 2-0 home loss to Grand Valley State, ranked No. 1 in this week's United Soccer Coaches NCAA Division II poll, Parkside dropped to 2-5 overall and 0-3 in the GLIAC.
In Sunday's match, sophomore Alexis Baker scored her team-leading third goal of the season off an assist by freshman Ally Francisco to tie the match at 1-1 in the 64th minute, but Northwood scored the go-ahead goal in the 77th and added another three minutes after that.
Sophomore Izzy Guyer made nine saves in net for the Rangers.
Parkside plays a pair of GLIAC games this weekend, home against Saginaw Valley State at noon Friday at Wood Road Field and at Davenport in Grand Rapids, Mich., at noon Sunday.
Women's volleyball
Wayne State (Mich.) 3, Parkside 1
The Warriors defeated the Rangers in four sets in a GLIAC match at the De Simone Gymnasium last week Friday, winning by game scores of 23-25, 25-21, 25-20, 25-17.
Senior Jazmine Neal led Parkside with 11 kills, while junior Reese Rossnagel had 10. Redshirt senior Ellie Adams finished with a team-high 20 assists, sophomore Maddy Dokken had 19 digs and Neal added six blocks.
Parkside (4-7 overall, 1-1 GLIAC) was scheduled to host Saginaw Valley State on Saturday, but that match was postponed to a later date that has not yet been announced.
Next up for the Rangers is a trio of road matches in Michigan, as they'll face Davenport in Grand Rapids at 6 p.m. Friday, Grand Valley State in Allendale at noon Saturday and Ferris State in Big Rapids at noon Sunday.
Men's golf
The Rangers completed a trip to Cedarville, Ohio, on Monday and Tuesday by placing second out of eight teams in the match play event at County Club of the North.
Parkside went 2-0 on Monday, defeating Lewis, 5-4, in the quarterfinals and Ohio Dominican, 5-1, in the semifinals, before being nipped by Mount Vernon Nazarene, 7-5, in Tuesday's championship match.
"Well, it all came down to a 12-foot putt from Nazarene's No. 3 player to make this week bittersweet," Parkside coach Tyler Wollberg said in a news release. "Even though we lost the match, I'm very proud of how we played this week. We played a new format and adjusted well to it. We're moving in the right direction with many great things to come."
Parkside junior Steven Sanicki capped off a perfect 3-0 week by shooting a 73 on Tuesday to beat his opponent by six strokes and finish with the second-best individual total of the week. He shot a career-low 68 in Monday's opening match and followed that up with a 74 later Monday. On Wednesday, Sanicki was named the GLIAC Men's Golfer of the Week.
The Rangers' other victory Tuesday came from graduate student Matt Unger, who finished with a 73 to win by two strokes.
As a team, the Rangers averaged sub-300 for both days after shooting a 294 in the opening round, a 304 in the semifinals and a 300 in the championship match.
Parkside will next compete in the MSOE Invitational on Sunday and Monday at Grand Geneva Resort in Lake Geneva.
IN PHOTOS: UW-Parkside Sports and Activity Center renovation preview
05242021-KN-UWP-SAC-UPDATES-GSP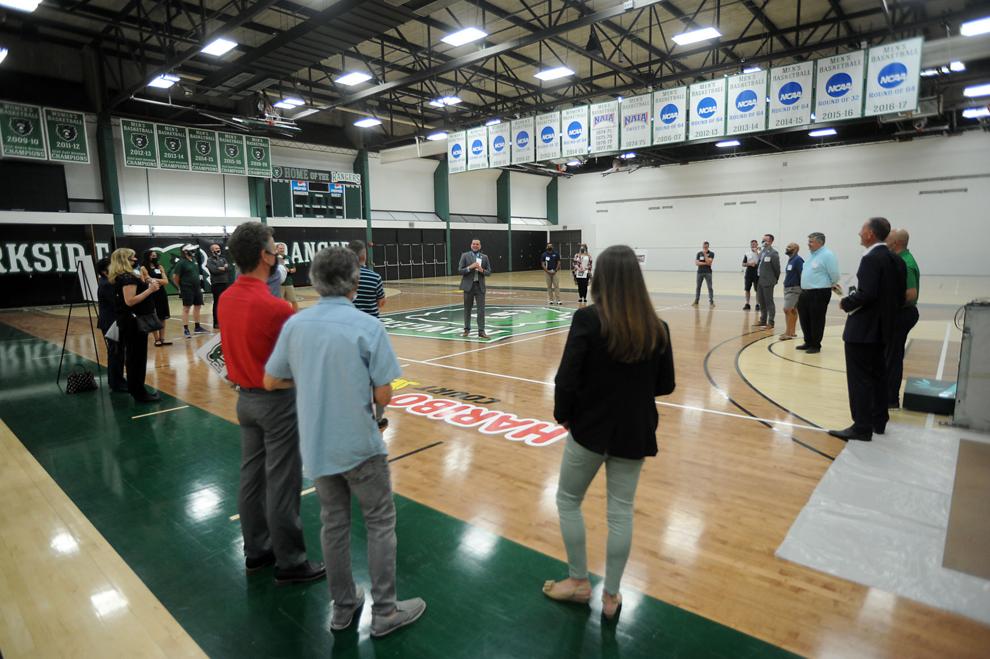 05242021-KN-UWP-SAC-UPDATES-GSP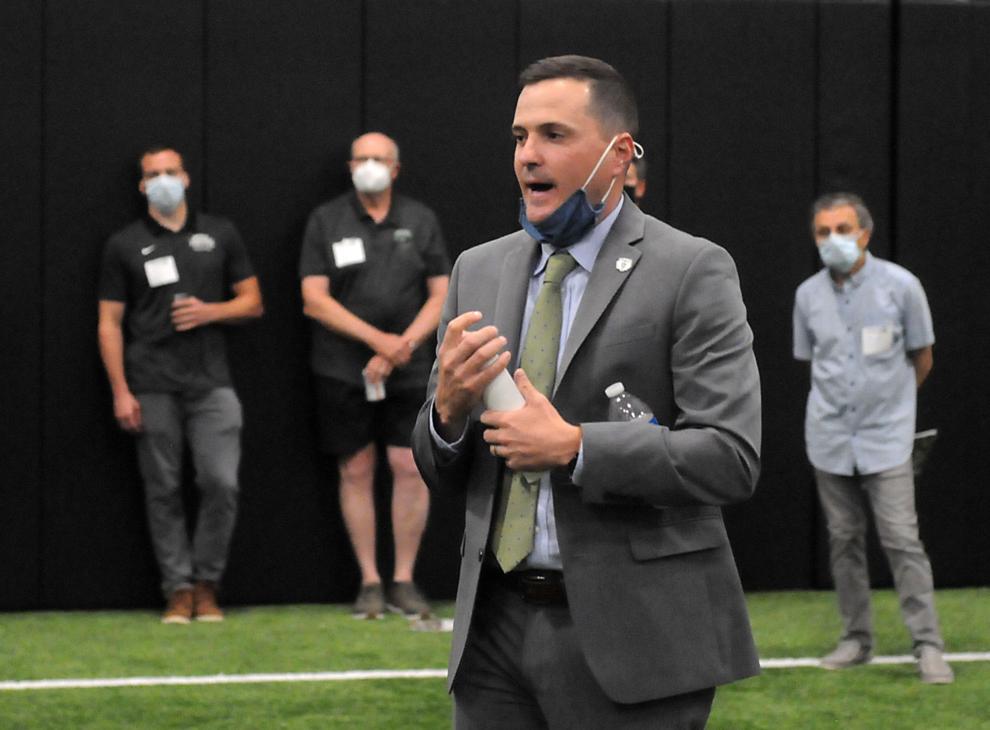 05242021-KN-UWP-SAC-UPDATES-GSP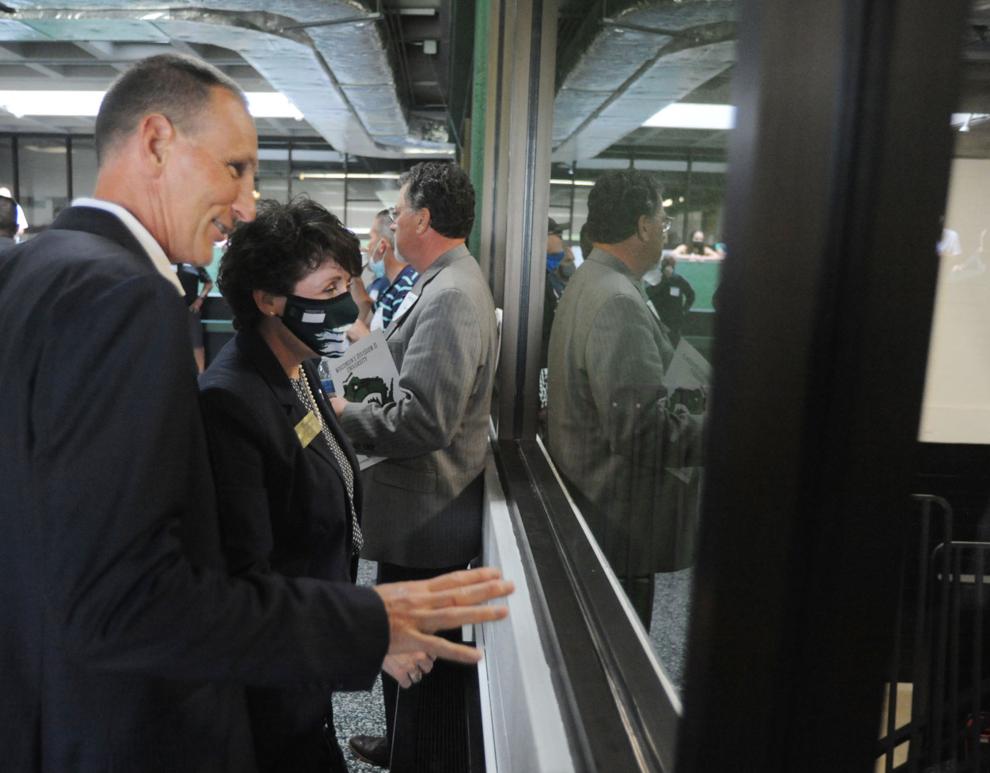 05242021-KN-UWP-SAC-UPDATES-GSP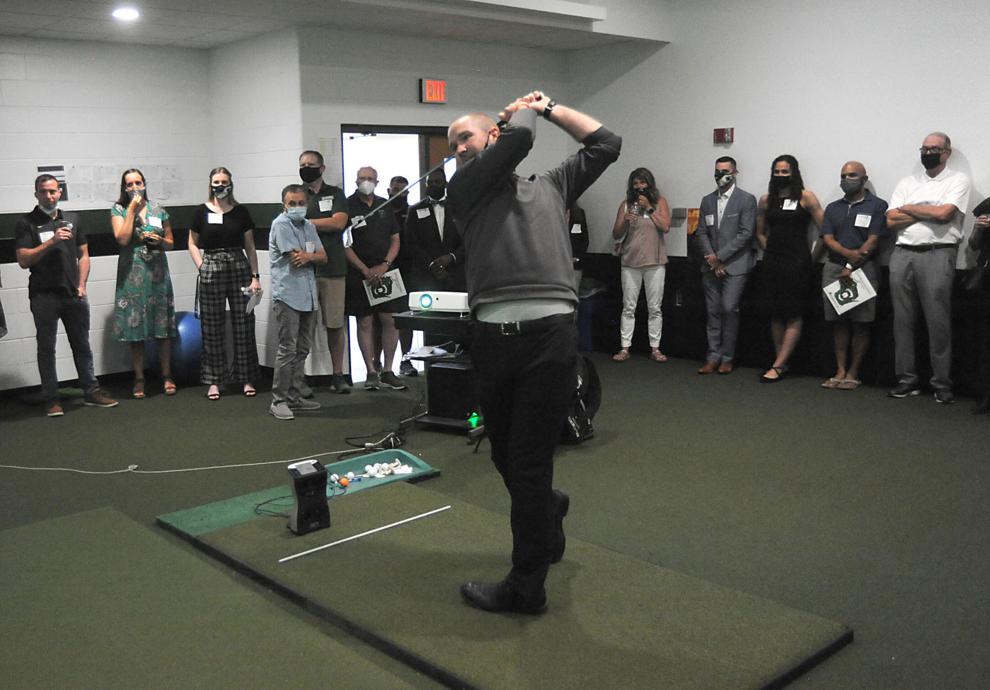 05242021-KN-UWP-SAC-UPDATES-GSP
05242021-KN-UWP-SAC-UPDATES-GSP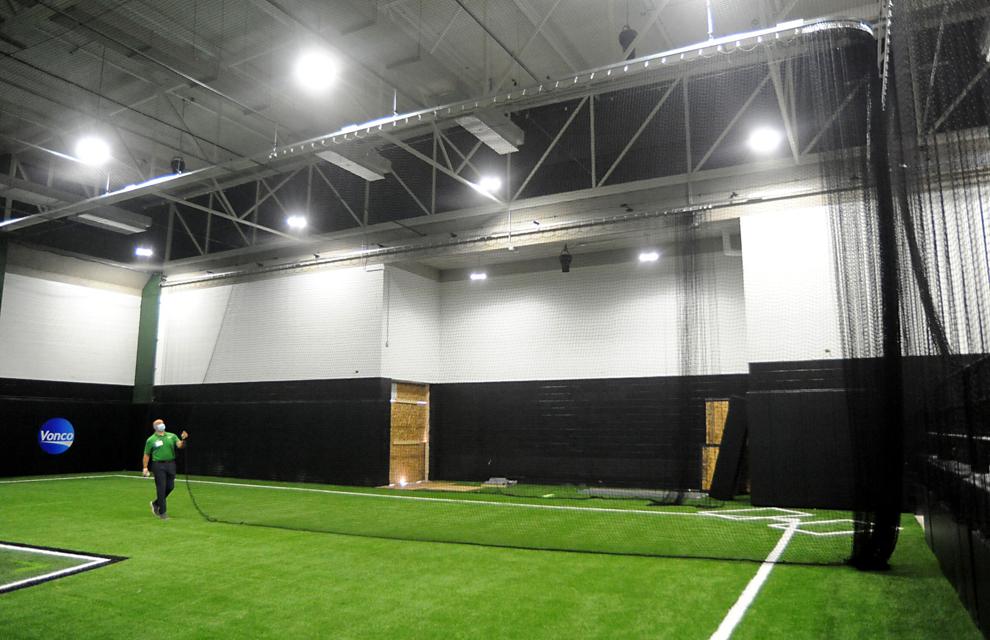 05242021-KN-UWP-SAC-UPDATES-GSP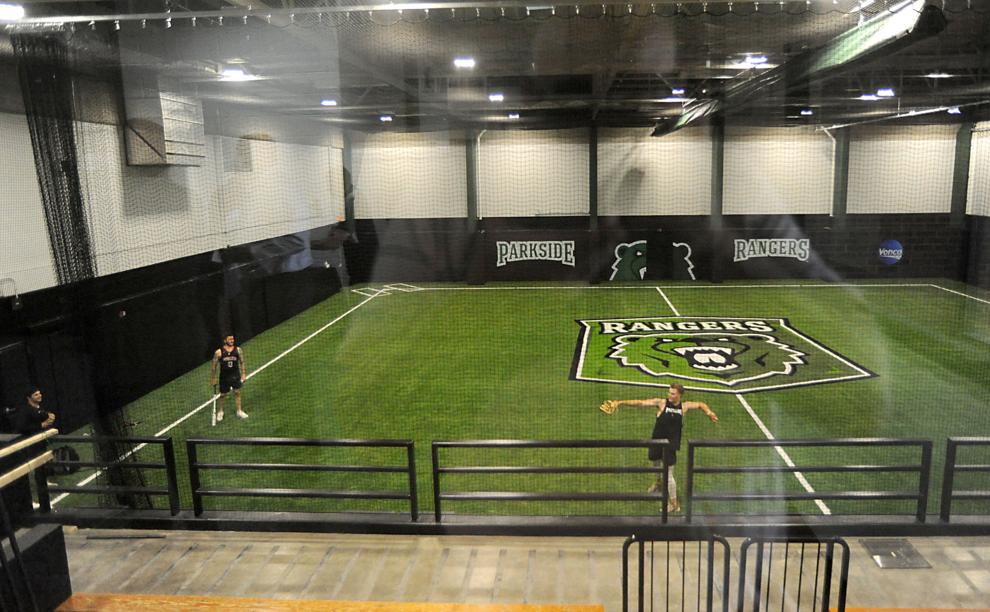 05242021-KN-UWP-SAC-UPDATES-GSP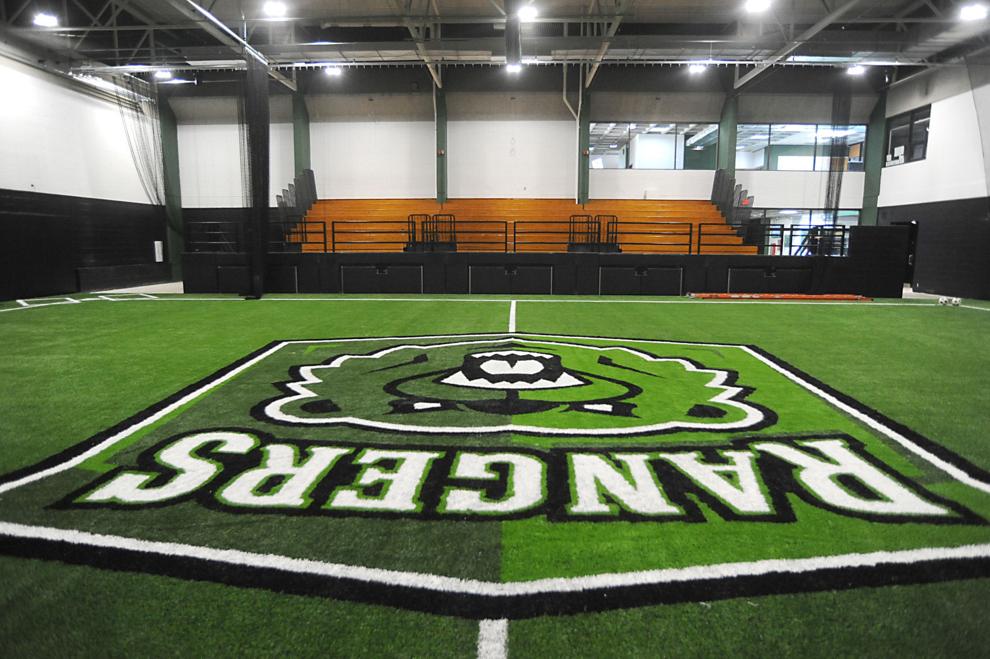 05242021-KN-UWP-SAC-UPDATES-GSP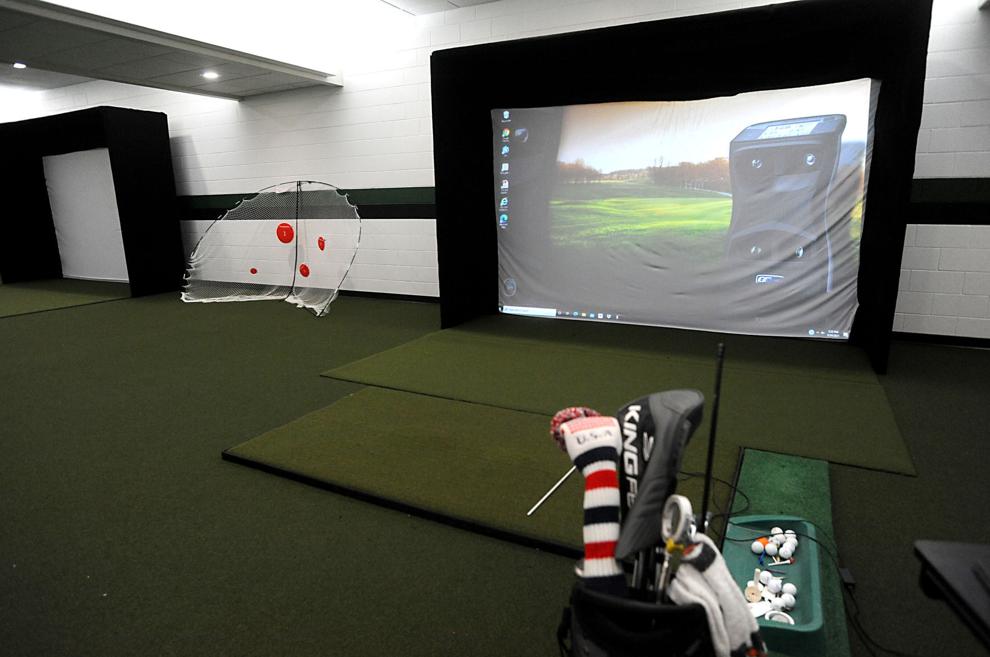 05242021-KN-UWP-SAC-UPDATES-GSP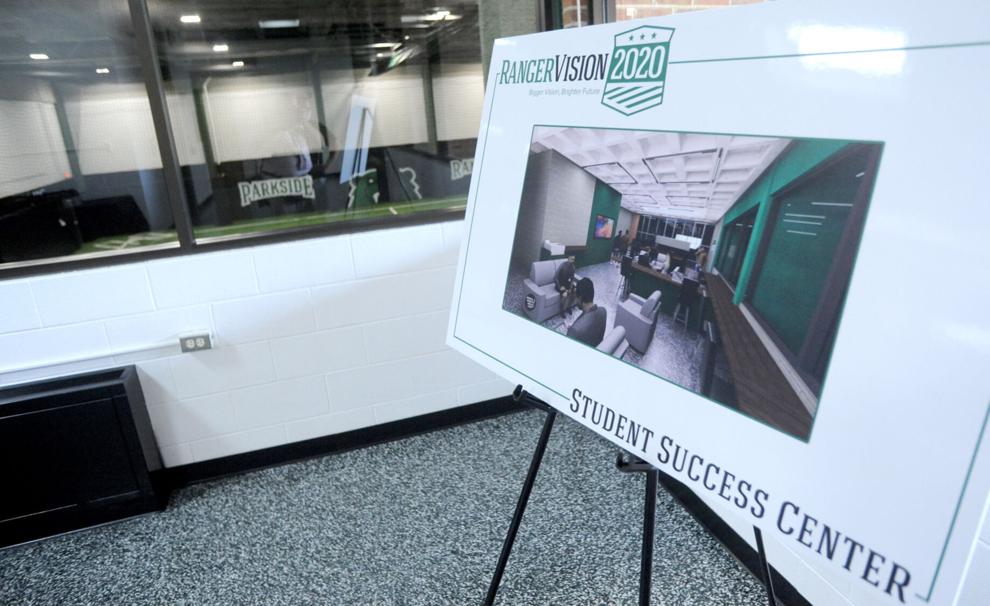 05242021-KN-UWP-SAC-UPDATES-GSP