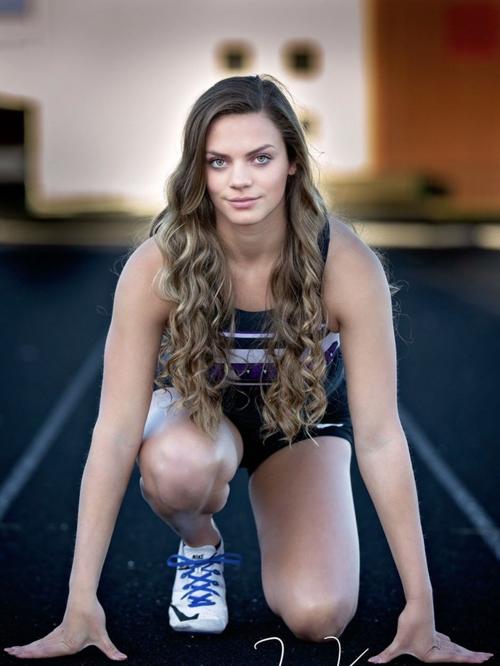 Editor's note: "Who We'd Be Watching" highlights county athletes who would be competing in spring sports if not for their cancellation due to the COVID-19 pandemic. It will run throughout the rest of spring. Email suggestions to mjohnson@kenoshanews.com.
Abby Giese, Indian Trail, Senior
Sports: Track and field (200-meter dash, 400 dash, 800, relays); swimming.
Biggest accomplishment: "My biggest accomplishment in sports would be placing ninth at the WIAA State Championship Meet last year in the 800-meter relay and setting a school record in that event."
Will miss most this spring: "I miss the chemistry that our track team has. Everyone gets along well and pushes each other to be the best athletes that we can be. I will also miss competing for my last high school season. I'll miss the excitement of seeing a new PR after running a hard race."
Positives to take away: "From this experience, I can take away the importance of dedication and discipline. It is hard to push yourself to practice when there is no definite schedule or competitions, but pushing yourself to work hard despite this obstacle will pay off both physically and in work ethic."
Coach/teacher influence: "All of my coaches have inspired me to perform at my best. They are always offering support and extra ways for my teammates and I to better ourselves. One in particular is Coach Brian Vanderhoef. He has been my coach since my freshman year of high school. He has trained me and pushed me to my limits, not only as an athlete but as a person. I wouldn't be running track in college if it weren't for my high school coaches."
Advice for youngsters: "I would tell a kid that looks up to me to always work hard and believe in themselves. Physical ability will only take you half the way. The other half is confidence in your performance. Believe in how hard you've worked and have confidence in yourself.
Future plans: "Next year I am attending UW-Whitewater to continue in both academics and athletics. I plan to complete my undergraduate work at UW-Whitewater for a degree in physical therapy. I am committed to run track for Whitewater next year, as well."
FYI: Simone Carmickle — a sophomore last year — along with Alicia Jones and Rachel Castelli — both seniors last year — joined Giese on the Hawks' 800 girls relay team that placed ninth at state.
Be the first to know
Get local news delivered to your inbox!