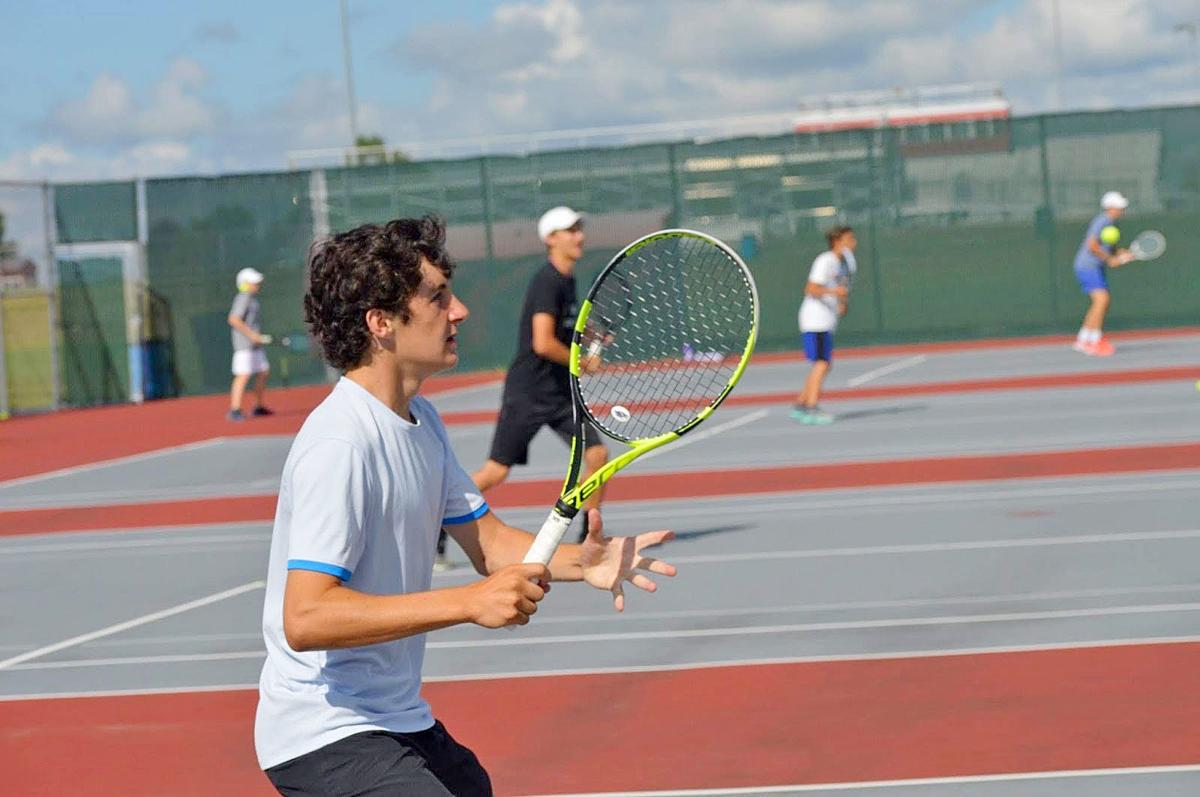 Josh Ichen, Tremper/Lakeview Technology Academy, Senior Sport: Boys tennis (No. 1 singles).


Biggest accomplishment: "I started playing tennis much later than my competition from other local high schools, and after my sophomore year I decided to take my tennis game to the next level, practicing year-round. Before that, I tried to play every sport I could (soccer, gymnastics and even swimming), but I realized then that if I wanted to see improvement, I had to work for it. Although this commitment was hard to maintain, I found the time to practice as many times a week as I could while balancing work and school. My junior year, I came out as an entirely new player. Some coaches even asked if I was the same kid they went up against last year. I ended up not only finishing my season at state (which was my goal), but winning the first round, putting me in the top 32 boys tennis players in the state."
Will miss most this spring: "I will miss all the amazing friends I have made playing high school tennis. I will miss the competitiveness of the tennis season (meet days were always my favorite). Most of all, I will miss my last opportunity to prove what I have been working for this past year."
Positives to take away: "This situation has reinforced a major life lesson someone special taught me a while back: 'If you keep looking forward to the next great thing in life and wishing it would come sooner, it won't be long before there isn't anything left ahead of you.' Living in the moment and not yearning for the future leads to a much fuller life. Don't get me wrong, I will definitely miss having a senior tennis season. However, enjoying every second on the court of tennis going up to this year has made this situation much less sour for me."
Coach/teacher influence: "I would like to give a special thanks to my high school coaches Tom Pacetti and Mike Lewis. They are both tremendous leaders on and off the court. I wouldn't have the attitude or commitment that I do for tennis if it wasn't for their devotion to the team. I would like to give anyone who is unaware of Coach Pacetti's talent an idea of what he has accomplished with the Tremper boys tennis team. My sophomore year, our team placed average at sectionals and that year our old coach left. Coach Pacetti came in with a brand new team that he had never worked with before. After pushing us the entire season, Tremper finished first place at conference. After hearing stories of our success and fun, we had so many new players coming to try out for tennis this year. That is truly a testament to our coaching staff."
Advice for youngsters: "I would say to play whatever sport you think you're good at, a sport that will make you want to push that extra mile to get better, but above all else, a sport that makes you happy. That is how I knew that tennis was for me, and I hope that everyone finds that something they are passionate for."
Future plans: "In the fall, I'm going to the University of Minnesota to study engineering. I would love to keep playing tennis, so I will definitely try out for the club tennis team."
FYI: Ichen finished 19-10 last season at No. 1 singles and reached the WIAA Division-1 State Tournament, where he notched a straight-set win in the first round.
Be the first to know
Get local news delivered to your inbox!