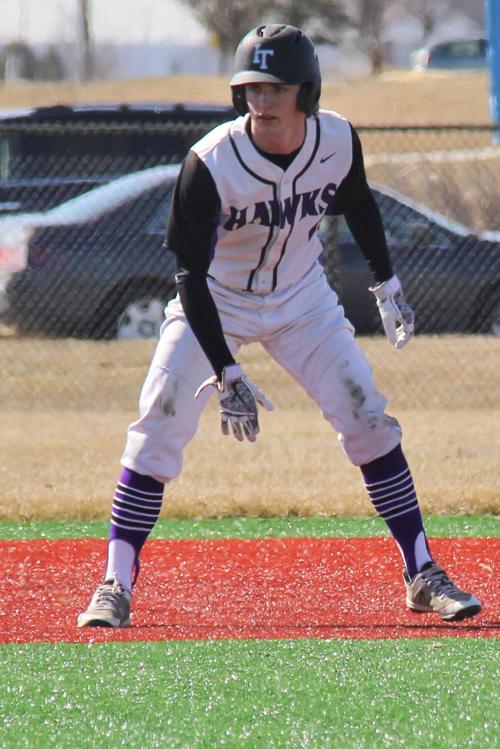 Editor's note: "Who We'd Be Watching" highlights county athletes who would be competing in spring sports if not for their cancellation due to the COVID-19 pandemic. It will run throughout the rest of spring. Email suggestions to mjohnson@kenoshanews.com.
Kyle Lange, Indian Trail, Senior
Sports: Baseball (outfield), boys soccer (midfield).
Biggest accomplishment: "My biggest accomplishment in my high school sports career is winning the (Southeast) Conference championship for soccer in 2018."
Will miss most this spring: "I will miss everything about it, from the practices, workouts, bus rides and obviously the games. We were a very close team on and off the field."
Positives to take away: "The biggest positive I took is that I have been given time to focus on bettering myself. I'm usually always occupied with sports and school, so this time off has given me the opportunity to train for my upcoming season and to spend more quality time with my family."
Coach/teacher influence: "I have had so many great coaches throughout my life that have all helped me in many ways. All my coaches at Indian Trail and for my travel teams for both baseball and soccer always pushed me to be the best I can be and always believed in me."
Advice for youngsters: "The best advice I can give to any younger athlete is that they cannot take anything for granted. Every workout, practice and game should be treated like it's your last one. You really need to cherish every single second you have competing with your friends, because you never know when it will be over."
Future plans: "I will be playing soccer at Carthage College this upcoming fall and majoring in exercise science. My goal is to become a physical therapist."
FYI: As a junior in the fall of 2018, Lange helped the Indian Trail boys soccer team to a 5-0-2 Southeast Conference record.
Be the first to know
Get local news delivered to your inbox!