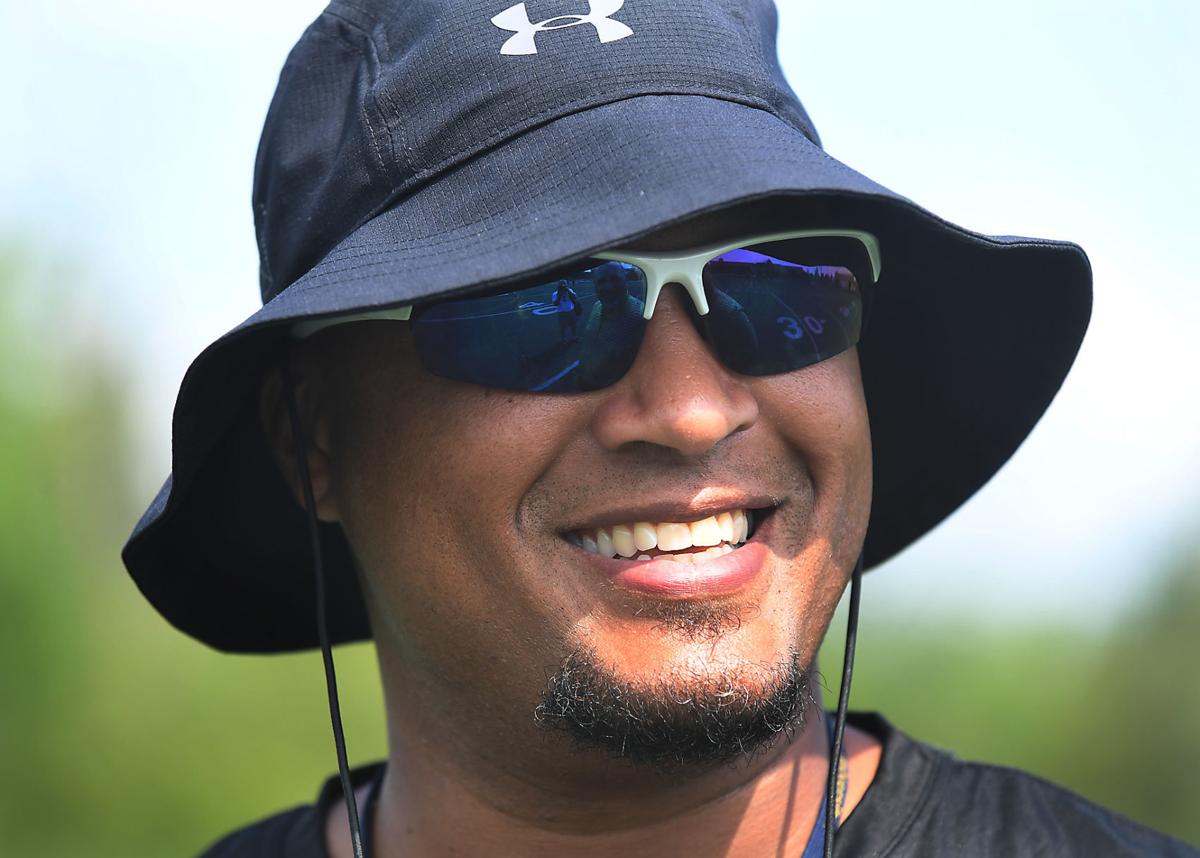 WILMOT — Like two older brothers playing a game of keep-away from their frustrated younger brother, the Wilmot football team just refused to let Lake Geneva Badger have the ball Friday night.
Big plays, long drives, third-down conversions — whatever it took, the Panthers simply wouldn't yield the ball to Badger's notoriously clock-stifling flexbone offense.
And when the Badgers did get the ball, Wilmot's defense got it right back, as the Panthers scored 28 unanswered points for an impressive 28-7 victory in a Southern Lakes Conference opener at Frank Bucci Field.
"That was our gameplan," Wilmot senior quarterback Zack Watson said after his team improved to 3-0 overall. "I mean, our defense is really good, but our best defense is sometimes keeping the ball away from them, especially a team like that.
"We just executed when we needed to and made big plays. Everyone stepped up. This was a good game for us."
Said Wilmot coach Keiya Square: "We knew we had to execute. We knew it was going to be a game of not a ton of possessions, just with (how) we both are trying to run the ball. We're both just kind of trying to take the clock (down), so we just knew we had to execute."
The statistics confirm that Wilmot did just that.
Wilmot's D clamps down
The Badgers (2-1) got the ball first and marched 65 yards in nine plays, hitting pay dirt on a rare passing play, when — on fourth-and-8 from the Wilmot 29-yard line — Badger senior quarterback Grant DuMez rolled right and lofted a touchdown pass to junior Zach Lindbloom over a Wilmot defense that was clearly fooled.
And that was about it for Badger's offense.
The Badgers' second drive was promising but ended with a punt. Still, they gained 77 yards and four first downs on 16 plays in the first quarter.
Over the final three quarters, they totaled just 96 yards on 23 plays and equaled their first-quarter total of four first downs, one coming via penalty. From the point Wilmot launched its first touchdown drive with 3 minutes, 14 seconds left in the first quarter, the Panthers ran an astounding 53 of the game's next 76 offensive plays until the clock hit triple zeroes.
Badger had seven possessions after its opening touchdown that ended like this: punt, lost fumble, punt, lost fumble, turnover on downs, turnover on downs, turnover on downs.
And led by senior defensive end Connor Luoma, senior linebacker Cal Jenkins and 6-foot-3, 290-pound sophomore nose guard Ethan Ivan, the Panthers' defense held the Badgers to 28 yards on 101 carries, an average of 3.6 yards per carry.
In its first two weeks, Badger averaged 8.7 yards per carry.
"We moved one of our linebackers up to hit the 'A' gaps," Jenkins said. "And then we have Ethan Ivan. He'll go to the other 'A' gap, and then we'll have guys crashing down. And then me and (senior linebacker) Logan Pye will go on the outside.
"... We're really good at that (staying disciplined). That's what we practice, all discipline and everything."
Jenkins' coach was pleased.
"The defense played phenomenal when they were on the field," Square said. "They did what they had to do. Even if they were going to drive the field, we weren't giving up the big play, and (we wanted to) make them have to eat clock when they were down."
Watson sparks offense
And that's where the offense came in, led by Watson.
The dual-threat quarterback again left would-be tacklers grabbing at air, as he finished with a game-high 121 rushing yards and three touchdowns on 20 carries and went 10-of-15 passing for 169 yards and another score.
Junior speedster Leo Falletti caught five passes for 96 yards, while senior Joseph Tanski had three catches for 54 yards and a score.
But it was Watson's elusiveness that got the Panthers' offense going.
Wilmot went three-and-out on its first drive and trailed 7-0 on its second while facing third-and-10 from its own 31-yard line.
Seemingly dead to rights in the backfield by Badger senior defensive lineman Will Faul, Watson evaded a sack and maneuvered 14 yards for a first-down scramble. Six plays later, with 10:55 left in the second quarter, Watson rolled right, made an immediate cut to his let and raced 20 yards to the front-left pylon for a touchdown.
"Yeah, basically just run around and find space and just run away from the other people," Watson said of his uncanny ability to escape defenders.
On the first play of Badger's ensuing possession, senior fullback Cole Gabor-Pullen was stuffed at the line of scrimmage and fumbled. Wilmot senior linebacker Austin Videlka recovered at the Badger 43.
The Panthers eventually turned the ball over on downs at Badger's 15, but the drive lasted 11 plays.
The score was 7-7 at halftime, then the Panthers came out with a nine-play, 80-yard drive to open the second half — capped by Watson's 3-yard touchdown run — to take the lead for good at 14-7 with 7:09 left in the third quarter.
At that point, the Panthers had run 32 of the last 36 offensive plays, and the Badgers had already gone through a second quarter in which they possessed the ball for just 1:51.
"That's something that we've talked about offensively (and) we've tried to do," Square said. "We had a really long drive to end the second quarter, and then we didn't score. So we had the ball a long time, and then we came out in (the second half) and had like a 5- or 6-minute drive, or whatever it was, put the points on the board.
"To keep their offense off the field and be able to put points on the board at the same time was really big for us."
Wilmot was rolling by then, and the Panthers extended their lead on Watson's 22-yard run up the gut late in the third quarter and his 39-yard touchdown pass to Tanski on a first-and-22 play — Tanski caught the ball near Badger's 20, ducked under a defender and raced to the end zone for a nifty score — with 5:29 left in the game.
It all added up to a notch on the belt for Wilmot, which grabbed a one-game lead in the early SLC standings on Badger. But there's no rest, as up next is a road game at fellow 3-0 outfit Waterford.
"It's huge for us, especially a team like Badger," Watson said. "They're good, but we've just got to focus on Waterford now, because they're good. This conference is good."