A brief tornado is possible, damaging winds are the main threat, and heavy rain could fall as a record-setting November-style heat wave ends with a stormy Tuesday across southern Wisconsin, according to forecasters.
A line of strong to severe storms will move east across southern Wisconsin this afternoon and early evening, with the primary period for severe weather from 2-7 p.m., said Mark Gehring, National Weather Service lead forecaster.
Southeast and east-central Wisconsin is under a wind advisory Tuesday afternoon and night as south winds shift out of the west and gust to 45 to 50 miles per hour.
To the north and west, snow will fall, rather than rain, as cold air that has been building over the West moves east, AccuWeather said.
"While places like the Twin Cities have already picked up over 9 inches of snow this season, temperatures at times have been running 15 to 30 degrees above average since Election Day," said AccuWeather Meteorologist Matt Benz. "This sudden return to winter will certainly be a shock to the system after such a warm start to the month."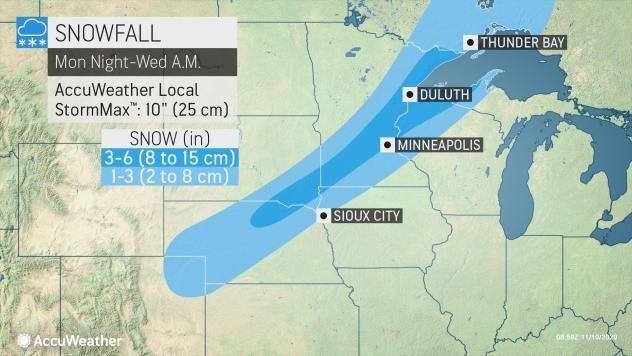 A general 1 to 3 inches of snow is forecast from northeastern Colorado to northeastern Minnesota and the western part of the Upper Peninsula of Michigan, with 3 to 6 inches from northeastern Nebraska to the Arrowhead of Minnesota, AccuWeather said.
Madison and Milwaukee both set record highs for Nov. 9 on Monday, with Madison tying the record of 73 and Milwaukee breaking the record with 76, the National Weather Service said.
Madison's highs for Nov. 3-8 were 68, 69, 72, 70, 70 and 71, and the record highs for Nov. 3-8 coming into this year were 76, 72, 71, 71, 76 and 74.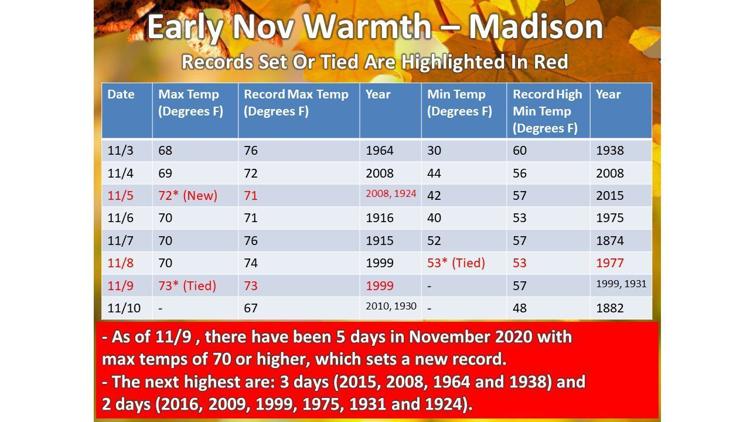 With five November days in the 70s, Madison also shattered the prior record of three set in 1938, 1964, 2008 and 2015, the Weather Service said.
In Madison on Tuesday, 1 to 2 inches of rain is possible with the showers and storms, the high should be near 63, and west winds will blow at 5 to 15 miles per hour before turning out of the east in the afternoon and gusting as high as 30 mph, the Weather Service said.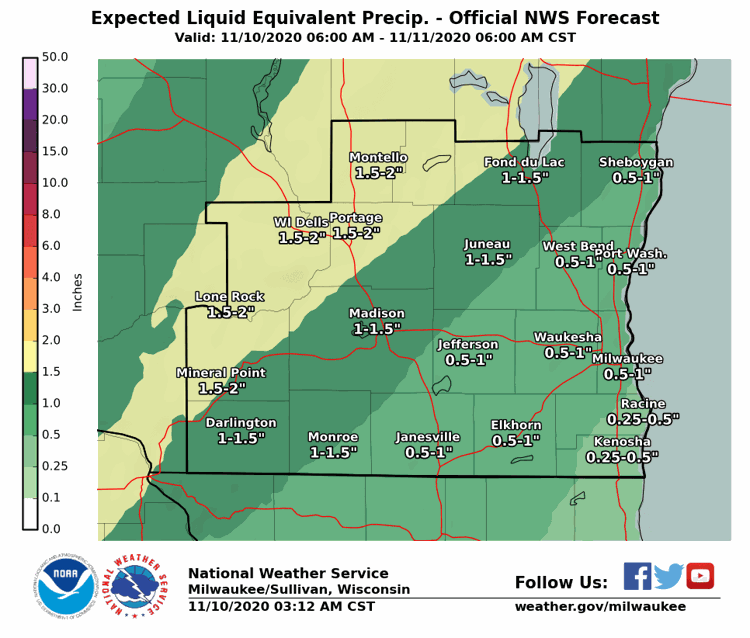 The chance for showers is 70% early overnight, with possible totals of less than a tenth of an inch, as the low falls to around 32 and winds gust to 40 mph.
Wednesday's forecast features partly sunny skies gradually becoming sunny, with a high near 45 and southwest winds at 5 to 15 mph.
The Weather Service said there's a 20% chance for showers Thursday night before midnight, a 60% chance for rain and snow showers Saturday, a 50% chance for showers Saturday night, and a 20% chance of showers Sunday.
Skies over Madison should be mostly sunny Thursday, sunny Friday, mostly cloudy Saturday, partly sunny Sunday, and mostly sunny Monday, with highs near 51, 40, 44, 52 and 45, and lows Wednesday night through Sunday night around 31, 27, 28, 38 and 34.
27 Storm Track meteorologist Max Tsaparis forecasts scattered showers and thundershowers Tuesday ending by midnight, a possible light rain mix Thursday night, mixed showers possible Saturday, and light rain possible Sunday.
Tsaparis said highs for Madison Monday through Sunday should be near 63, 46, 53, 40, 42, 49 and 44, and overnight lows around 32, 46, 33, 30, 28, 37 and 35.
Monday's high in Madison was a record-tying 73 at 2:03 p.m., 25 degrees above the normal high and tying the record for Nov. 9, set in 1999.
Monday's low in Madison was 59 at 6:14 a.m., 28 degrees above the normal low and 46 degrees above the record low of 13 for Nov. 9, set in 2003.
No precipitation was recorded at the Dane County Regional Airport on Monday, leaving Madison's November precipitation total (rain plus snow converted to liquid) at a trace, 0.72 inches below normal. For meteorological fall (September through November), Madison has received 6.79 inches of precipitation, 0.54 inches above normal. For the year, Madison has received 35.94 inches of precipitation, 4.87 inches above normal.
Madison's record precipitation for Nov. 9 is 1.23 inches in 2011.
With no snow on Monday, Madison's November total stayed at a trace, 0.4 inches below normal. For meteorological fall (September through November) and the snow season (since July 1), Madison's total stayed at 0.1 inches, 0.8 inches below normal.
Madison's record snowfall for Nov. 9 is 6.8 inches in 1985.
---
From the archives: Deadly tornado leveled Barneveld in 1984
Barneveld aerial, 1984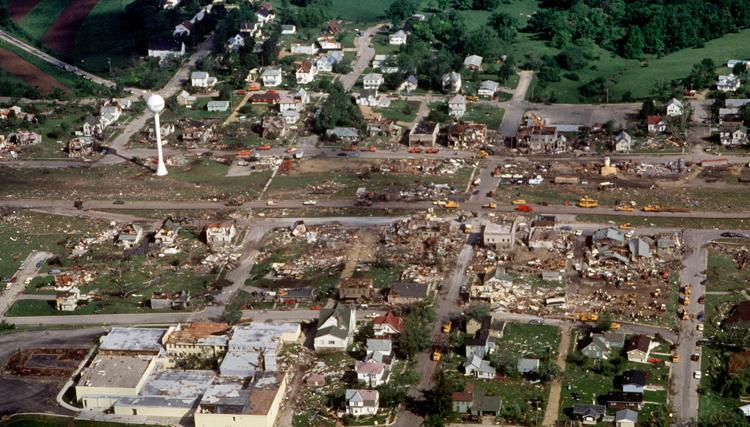 Barneveld car lot, 1984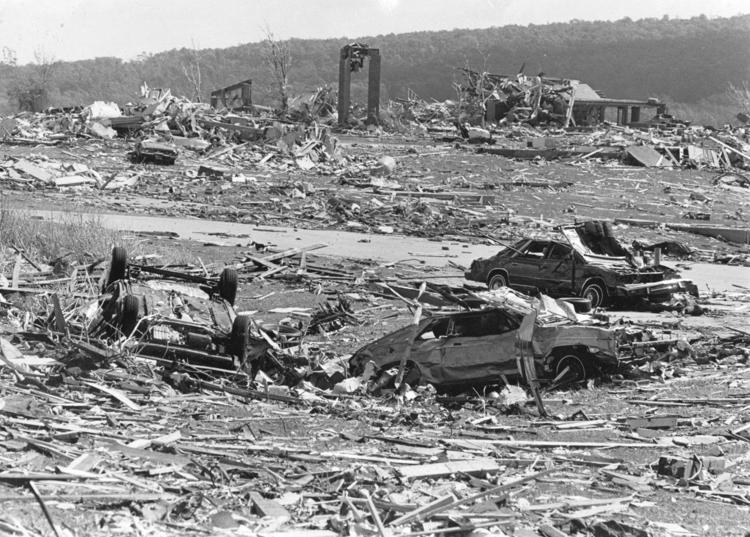 Lutheran church in Barneveld, 1984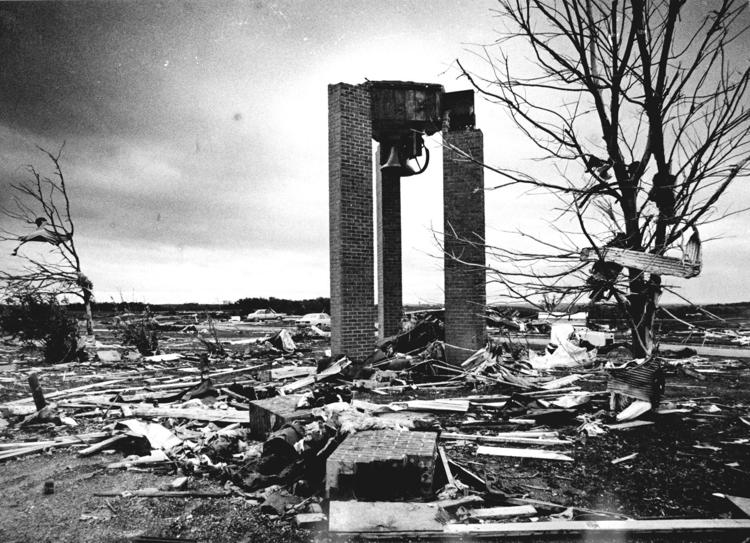 Barneveld tornado wreckage, 1984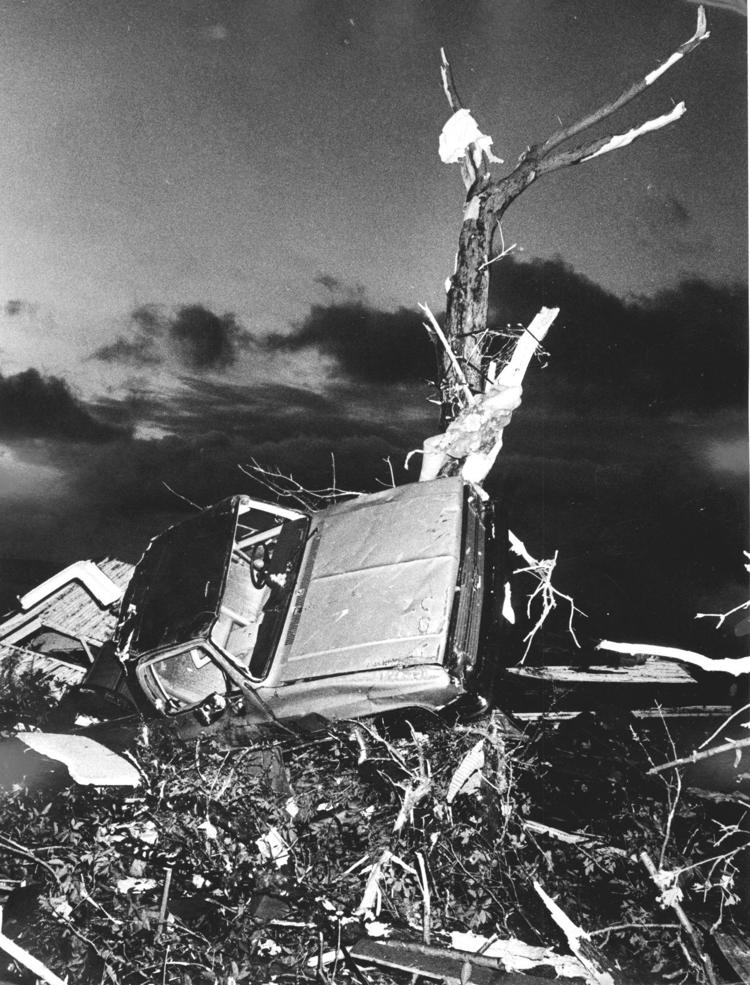 Barneveld tornado, view of downtown, 1984
Barneveld aftermath, 1984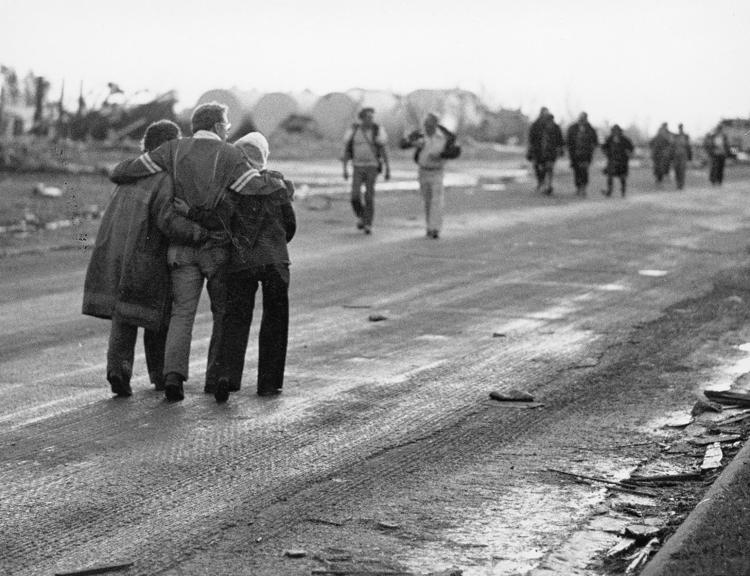 Barneveld tornado rescue, 1984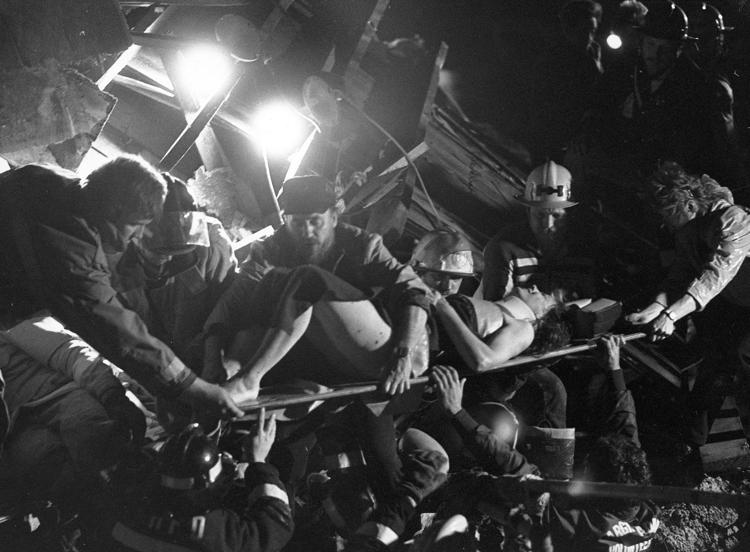 Barneveld tornado devastation, 1984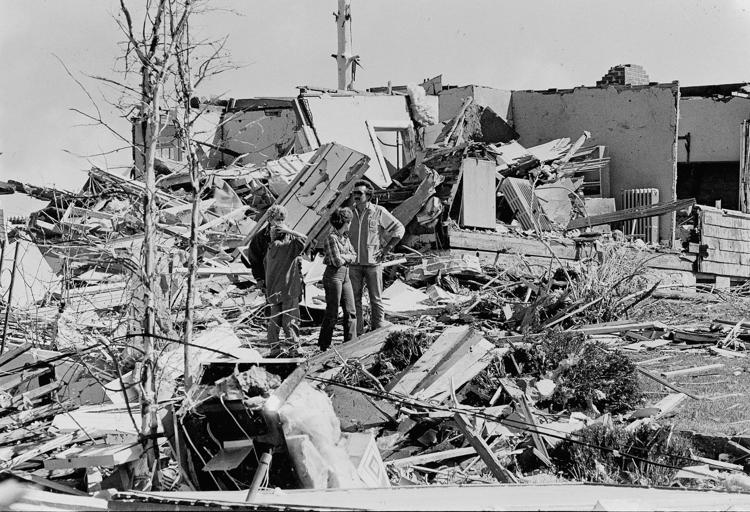 Barneveld tornado, 1984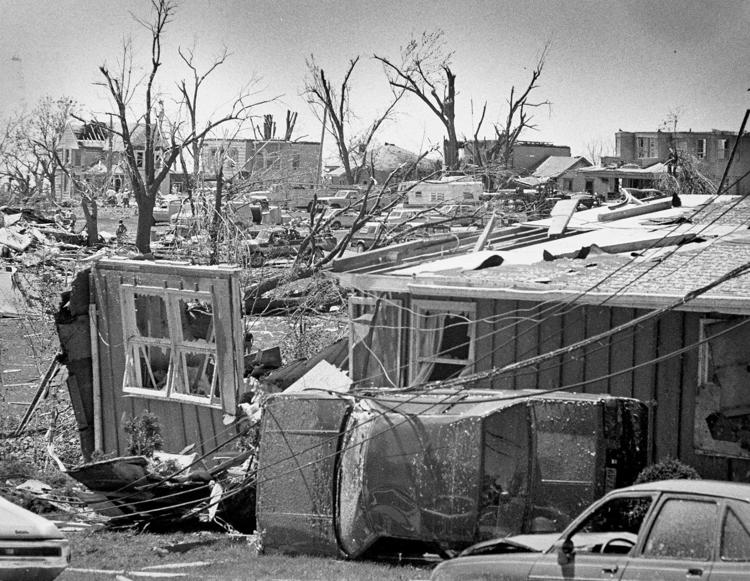 Barneveld power line, 1984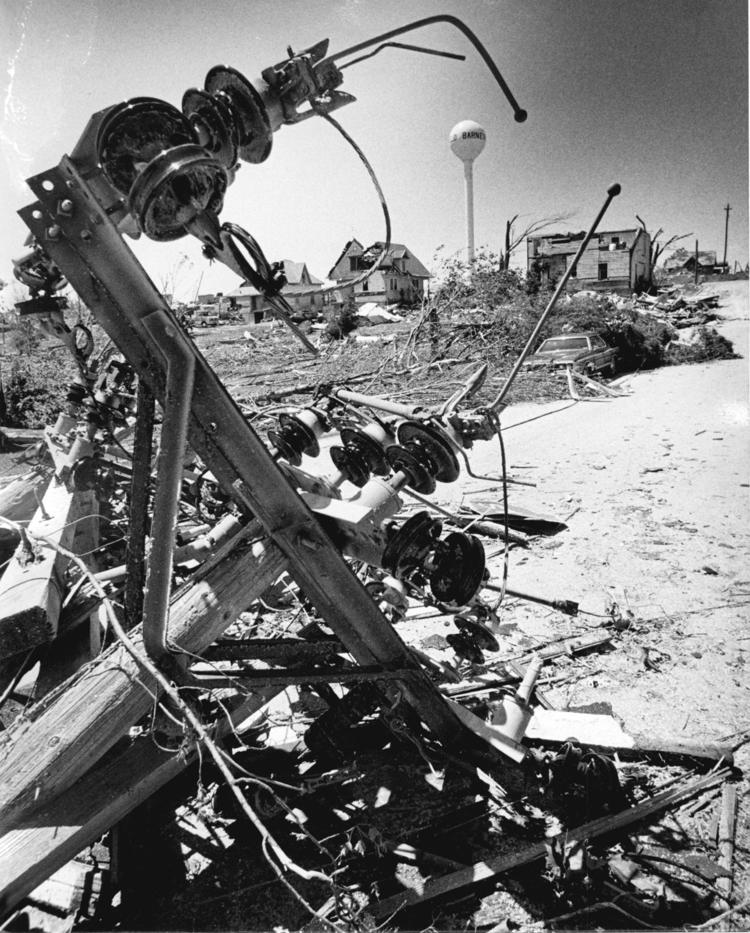 Barneveld aerial view, 1984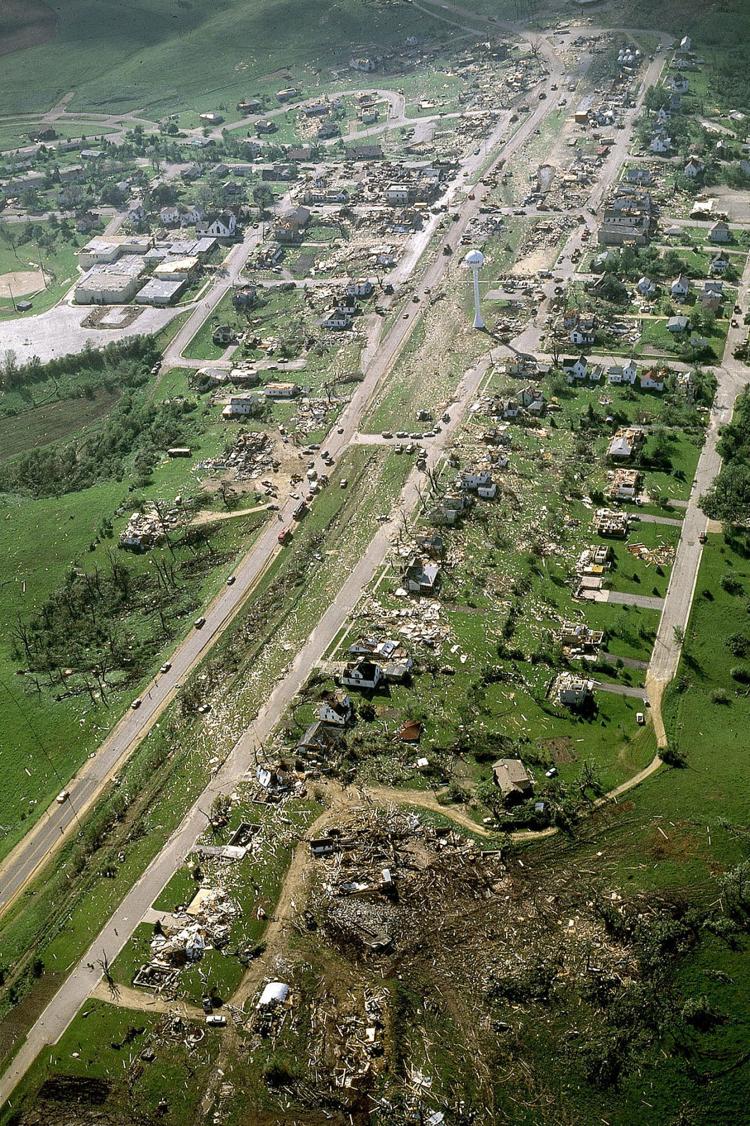 Barneveld damage, 1984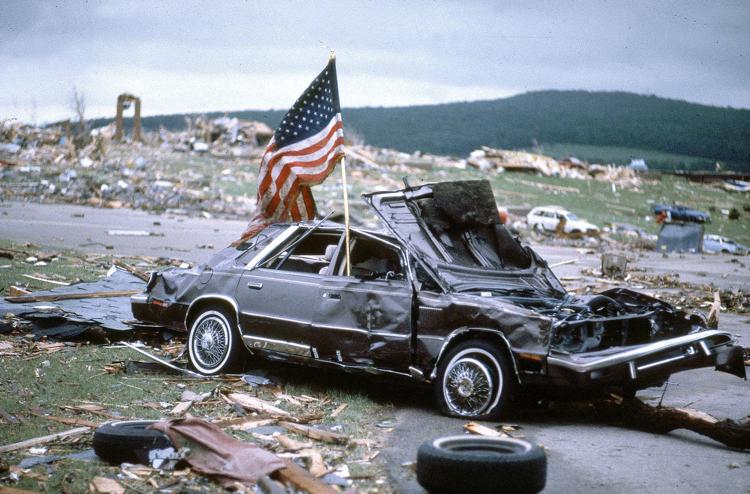 Barneveld tornado aerial, 1984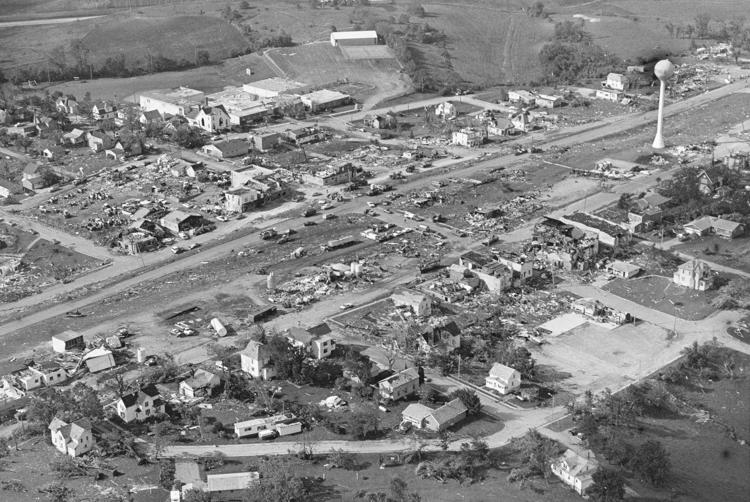 Barneveld town meeting, 1984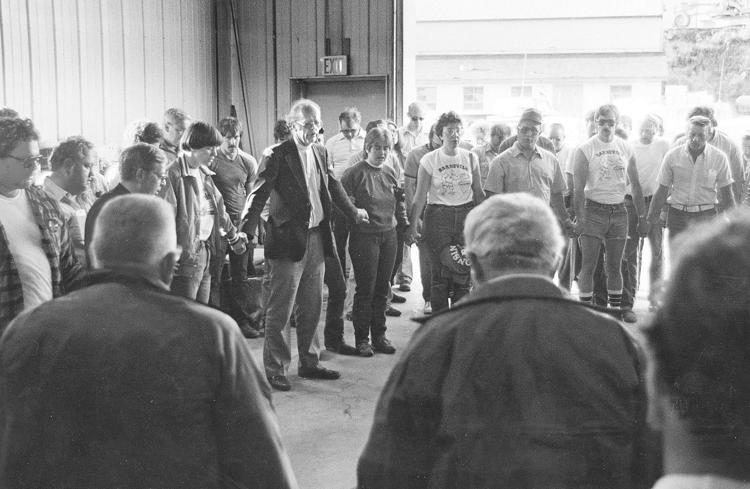 Arneson home, 1984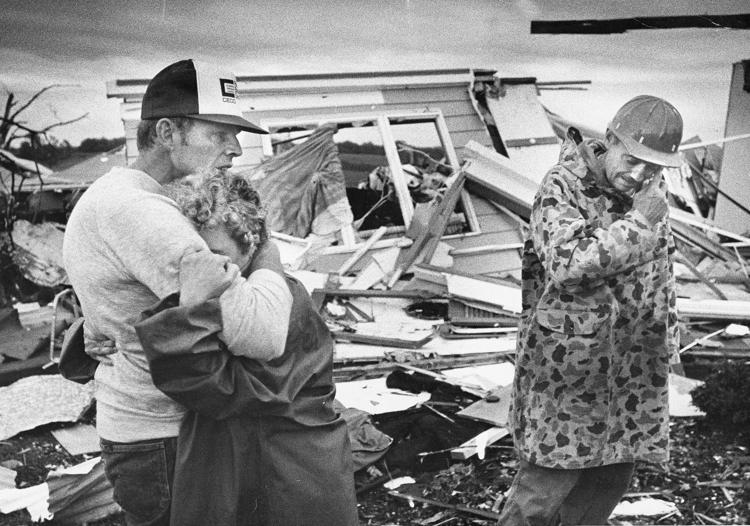 Sweep through town, 1984